Noted Events
Tickets for these events can be obtained online using the links below or by telephone (0116 2591966). Enquiries for music events can also be made by email music@leicestergrammar.org.uk
We welcome group bookings, however, if you would like to bring a group along to any of our concerts, please get in touch with our Director of Music, John Barker - barkerj@leicestergrammar.org.uk to discuss your requirements.
Tickets for under 18s are free. However, if you would like to make a donation to support our Music in the Community Programme, please select the £3, £5 or £10 options on Ticketsource or let the Music Administrator know at the time of booking.
---
Our Music Concert Programme for 2018-2019 brochure is available as an attachment below: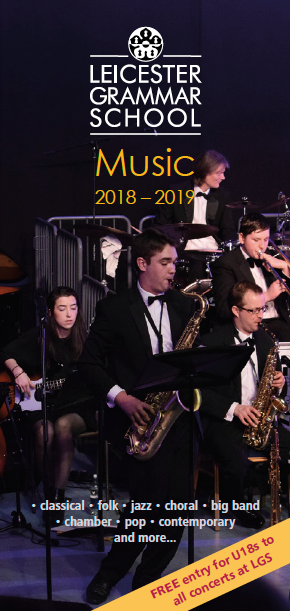 Click here to download the brochure
---
West Side Story
Thursday 6 - Saturday 8 December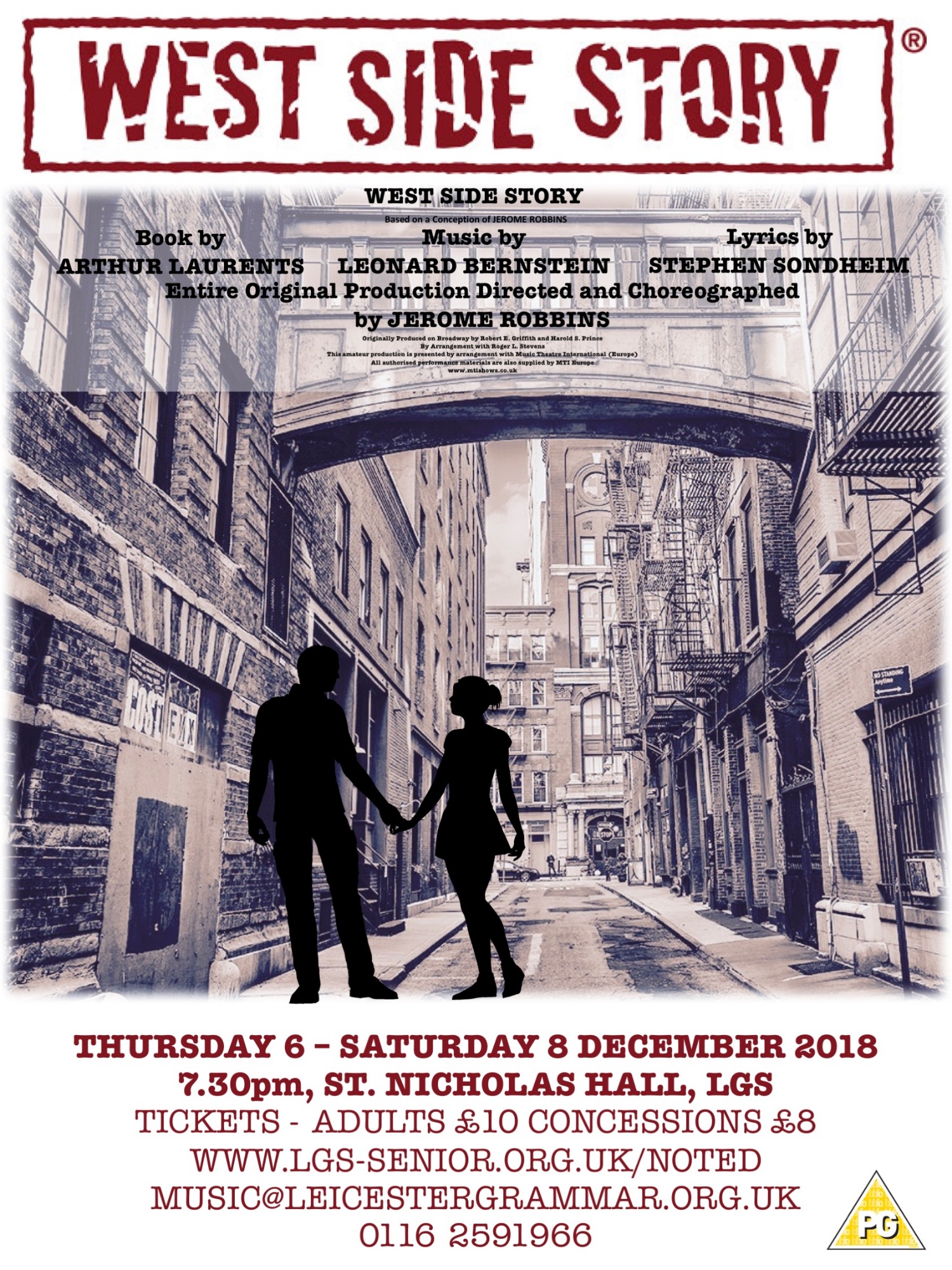 St. Nicholas Hall, 7.30pm
This year's school production is the multi-award-winning classic musical West Side Story. In the centenary of Leonard Bernstein's birth, what better time to see this spectacular show brought to life and to hear the many wonderful songs with lyrics by Stephen Sondheim, including 'America', 'Somewhere', 'Maria', 'I Feel Pretty', and the 'Jet Song'. With a large cast, our brilliant band, a magnificent professionally-built set and fabulous lighting, we promise a wonderful evening's entertainment for the whole family.
---
Saturday 9 March 2019
Alistair Anderson and Northlands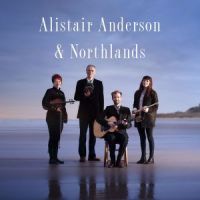 Recital Room, Leicester Grammar School 7.30pm
Tickets £15. Free for under 18s.
Music and Songs from Northumberland and Beyond
From the heart of Northumberland, Alistair Anderson's exciting new line-up conjures the spirit of the landscape with music that is rooted in both the hills and tradition. Alistair's own tunes rub shoulders with those of the Northumbrian shepherds who inspired him, alongside old tunes passed down through many generations.
---
Wednesday 10 April 2019
LGS Big Band in Concert

St Nicholas Hall, Leicester Grammar School 7.30pm
Tickets £10, U18's FREE
This year, the band is very pleased to support the Mayor of Oadby and Wigston's chosen charity, the Alzheimer's Society. As ever, the programme for this popular concert will be a nostalgic and foot-tapping extravaganza.
---
Tickets may be purchased online (card payment, small booking fee applies) or via our school Music Office (payment by cheque or cash). Please make cheques payable to Leicester Grammar School and complete a separate cheque for each concert that you wish to attend.
In the meantime, if you have any queries please contact the Music Department Office on 0116 259 1966 or bloomfieldm@leicestergrammar.org.uk
---