Noted Events
Tickets for these events can be obtained online using the links below or by telephone (0116 2591966). Enquiries for music events can also be made by email music@leicestergrammar.org.uk
We welcome group bookings, however, if you would like to bring a group along to any of our concerts, please get in touch with our Director of Music, John Barker - barkerj@leicestergrammar.org.uk to discuss your requirements.
Tickets for under 18s are free. However, if you would like to make a donation to support our Music in the Community Programme, please select the £3, £5 or £10 options on Ticketsource or let the Music Administrator know at the time of booking.
---
Our Music Concert Programme for 2018-2019 brochure is available as an attachment below: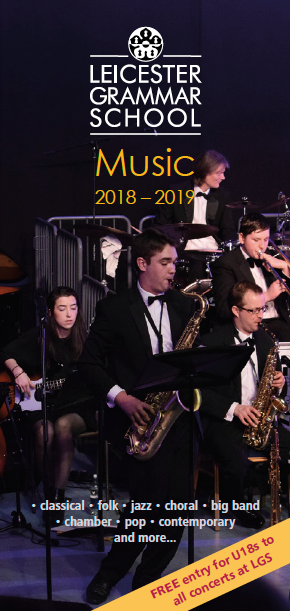 Click here to download the brochure
---
Duncan Chisholm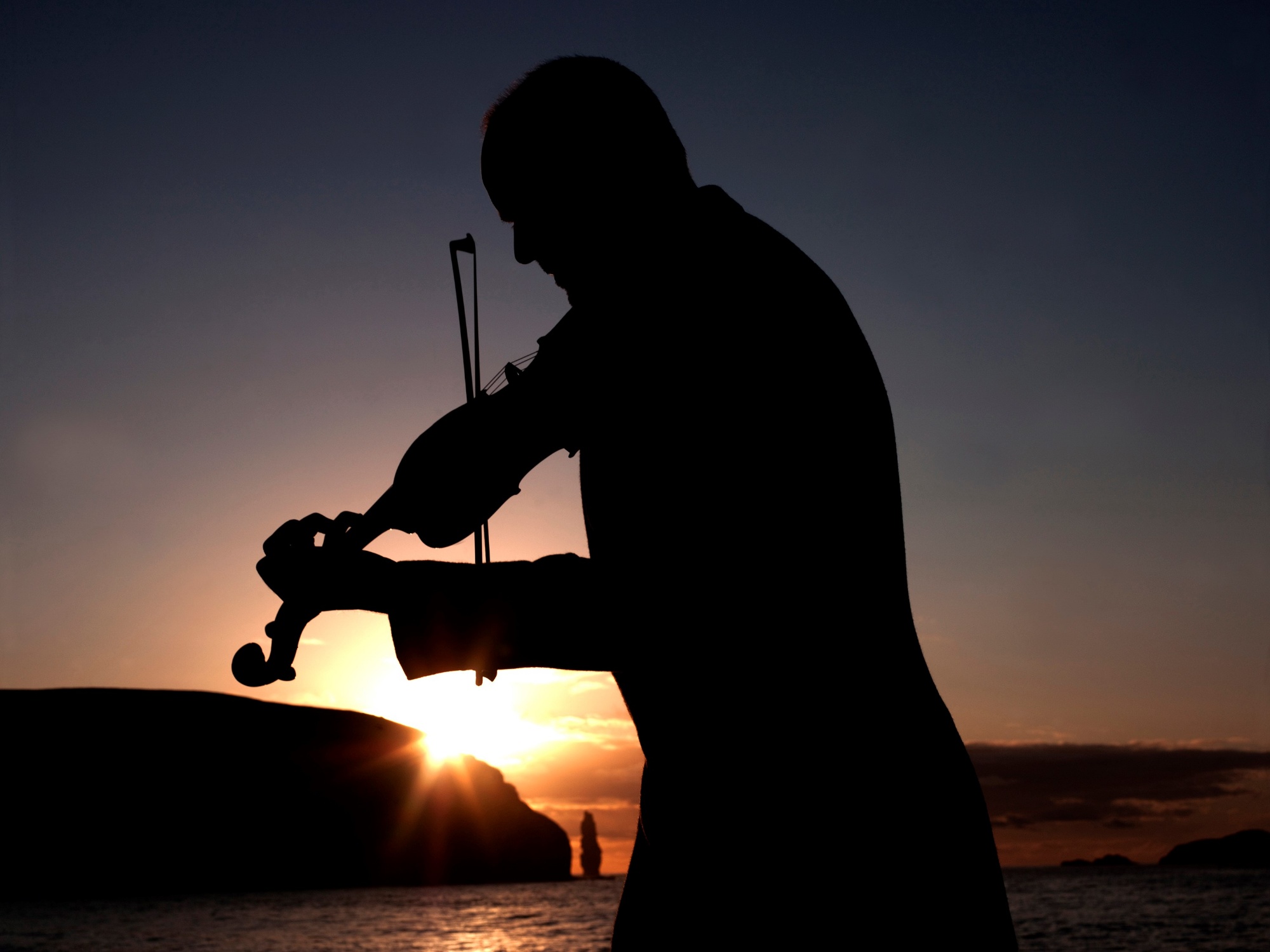 Tuesday 10 September
Leicester Grammar School, Recital Room, 7.30pm
Tickets £16, U18s Free
Duncan Chisholm effortlessly evokes a background steeped in the rich highland music tradition through his rich, varied compositions. Having been described as 'one of the most authentic interpreters of traditional highland music.' his fiddle playing takes you on an emotional journey through the beautiful landscape which inspires him.
His lastest album, Sandwood, explores the specific area of Sandwood Bay and chronicled his own personal journey through the Highlands to this place of beauty, which became his muse. Sandwood contributed to Duncan winning Composer of the Year 2018 at the MG Alba Scots Trad Music Awards, the album itself was awarded Album of the Year 2018.
Chisholm has had an illustrious career spanning decades. As a founding member of the highly successful folk-rock band Wolfstone, to writing music for the Oscar winning film 'Good Will Hunting', Duncan has continued to release albums to critical acclaim. He has been commissioned by the BBC to create soundtracks for the BBC 2 documentary 'Castle Commando' as well as BBC Scotland's 'Landward', alongside numerous plaudits from the BBC Radio 2 Folk Awards. Duncan continues to sell out venue after venue, tour after tour.
---
Tickets may be purchased online (card payment, small booking fee applies) or via our school Music Office (payment by cheque or cash). Please make cheques payable to Leicester Grammar School and complete a separate cheque for each concert that you wish to attend.
In the meantime, if you have any queries please contact the Music Department Office on 0116 259 1966 or bloomfieldm@leicestergrammar.org.uk
---