OL Profiles
Charlotte Allen (OL '88)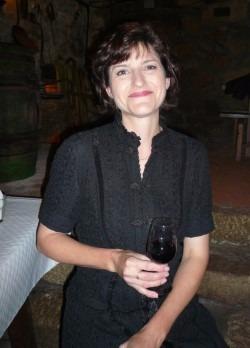 I left LGS in ´88, took a gap year which involved travelling and working as a chef before going to King´s College, London to study Classical Archaeology. Realizing quite quickly that I had no intention of becoming an archaeologist I left and set out to find my vocation. My plan was to travel, for which I needed money, so I started working in a hotel, where, at the tender age of 19 I was made the wine buyer. Knowing nothing about the subject I started studying and was instantly smitten. Following a six-month stint in Paris to improve my French, I had the good fortune to meet one of the former governors of LGS, who put me in touch with a local wine importer, where I stayed for the next seven years, tasting, buying and selling some of the world´s best wines.
My first harvest in the Loire Valley in 1992 introduced me to winemaking and slowly the idea of being a winemaker myself developed into a plan. In 1999 I left the UK, and after stints in South Africa and Bordeaux, I settled in the Rhône valley where I studied both viticulture and winemaking. I went on to work in various cellars in the region, all the while trying to set up my own project.
A chance meeting with a former supplier from my wine importing days led me to the wild and beautiful region of Los Arribes del Duero, in north-west Spain on the border with Portugal, where I have been making my own wines under the Pirita, Charlotte Allen and Cielos y Besos labels since 2007. I farm my land both organically and biodynamically, having both vines, olives, almonds and assorted fruit trees.
I also have a 9-year old son, Mateo, after whom I have recently named another wine, much to his delight.
Alice Strang (nee Dewey) (OL '91)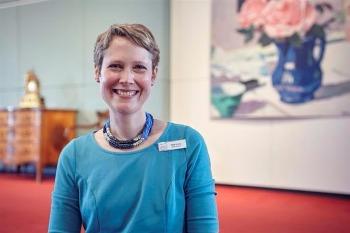 Photo by Alex Robson
Having failed to get the results I needed for Cambridge, I left LGS in 1991 and spent a year in Florence. Whilst there Emmanuel College told me they didn't care about my lack of success in Chemistry and so the following October I began my degree there in History and then History of Art. After graduating I joined Christie's Graduate Trainee Scheme, becoming a Junior Specialist in the Impressionist and Modern Art Department, before being promoted to a Specialist in the Contemporary Art Department. In 1999, I joined the National Galleries of Scotland in Edinburgh as a Curator, where I am now a Senior Curator at the Scottish National Gallery of Modern Art. My plan was to stay for two years and try to get a job at the Tate. Fast forward 18 years and I have married a Glaswegian and now combine working part-time with looking after our two sons (who have Scottish accents!).
I have specialised in modern Scottish art and recently curated the exhibition Modern Scottish Women: Painters and Sculptors 1885-1965 and edited the accompanying publication, which featured Dorothy Johnstone's beautiful portrait of her friend the painter Anne Finlay on its cover. This looked at the experiences women faced as art students and professional artists due to their gender – including not being able to study the human nude and having to exhibit sculpture anonymously because it was considered too physical a pursuit to be suitable for a lady. The project shed new light on this chapter of Scottish art history and revealed the contribution made to it by women artists. In recognition of our pioneering research, on behalf of the Modern Scottish Women team I was made a Saltire Society 'Outstanding Woman of Scotland'. Not bad for someone who got a C in their Chemistry A level!
Hollie (OL '04) & Amelia (OL '08) Brooks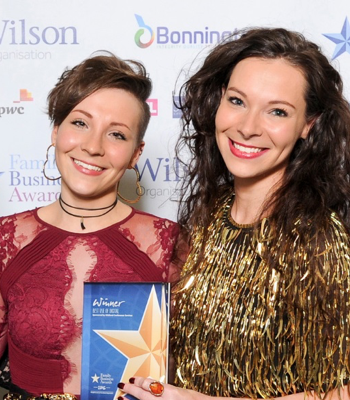 When I was at LGS, my goal was to become a household name within the fashion industry. Well, lofty it may be, but since then, the industry has changed, yet the goal remains the same. Fast forward a few (OK, a fair few) years and I now run an online homewares boutique called MiaFleur (www.miafleur.com), together with my sister, Amelia (a fellow OL) and my mum, Jacqui. We co-founded MiaFleur together and have been responsible for taking it from just an idea to fruition and have since seen our turnover grow consistently year on year.
So how did I get here? After leaving LGS, I studied Fashion and Textile Management at Nottingham Trent University and, following internships in the industry, I knew the corporate world of a buying office just wasn't for me. After graduation, there was no doubt in my mind that I wanted to run my own business, it was just a case of what, and when.
Following a year travelling I was offered a job on a cruise ship, working in sales in a prestigious art gallery, which was a fantastic experience. By the time I left my next role, Amelia was in her final year of studying Textile Design and we'd begun talking about starting a business together. My mum also studied Textiles and as we're all passionate about interiors and styling, an online homewares shop became the obvious answer. So, after much blood, sweat and tears, in late 2012 MiaFleur was born.
Since then, I'm pleased to say that MiaFleur has gone from strength to strength; amongst other achievements, we were awarded 'Best Use of Digital' in the 2016 Midlands Family Business Awards. We are redesigning and rebranding our website this year and suffice to say, we have big plans for the future, so watch this space.
Aatin Anadkat BEM (OL '99)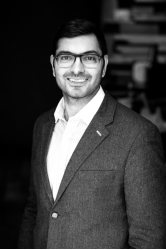 Since leaving LGS in 1999 I went on to complete a joint honours degree at Leicester University reading Law and Economics. I spent my 3rd year on a year abroad in Leuven, Belgium which was a fantastic experience before returning to complete my degree.
Once I had graduated, I went to Nottingham Law School in September 2003 and completed the Legal Practice Course as my plan was to become a corporate lawyer.
I quickly realised I needed more from life than Law could offer me and it dawned on me that it was Business not Law that captured my imagination.
I started my first company with a friend that I had met in Belgium whilst at Law school. We became the exclusive importers of a fantastic single estate ethical coffee from Brazil.
We managed to win customers all over the UK as well as working with national food service companies, and helped open markets across Europe. Our most prestigious customer was Selfridges and when I exited the business in 2006 we were in talks to supply Harrods.
In 2005, we thought it would be a good idea to open a restaurant / cocktail bar and the Maiyango concept was born. The concept was very good because it was influenced by ideas from different parts of the world. However, we had little experience in this sector and this ensured a steep learning curve and lots of costly mistakes.
In 2007, not quite learning my lesson, I had the chance to develop the rest of the building into a boutique hotel and challenge myself even further. I expanded the brand and created Hotel Maiyango.
It is fair to say I have learnt at the sharp end and had to work hard to develop my skills to steer the business through a tough recession and the regeneration of Leicester.
Fortunately, the city is very different now and no doubt will continue to evolve at an even faster rate with the discovery of King Richard III and the recent success of LCFC.
I feel that in spite of receiving the British Empire Medal for Services to Entrepreneurship, I am just at the start of my journey with so much still to learn.
Jonathan Martinek (OL '87)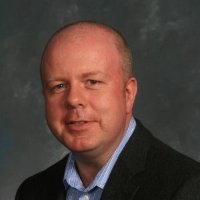 Careers are about opportunities... not whether they come along - they always will - but more about how you react to them. It was March 2003 when the phone call came. My career had progressed pretty well... coming out of college with a marketing degree into the early 90's UK recession I had started cold calling to sell IT training - a great grounding! After 3 years a change was needed and I was successful in moving into the food side of the Mars business (think Uncle Ben's and Dolmio) working in Trade Marketing and Account Management. In 1998 I joined ASDA and 8 months later Walmart acquired the business.
Having worked across the Trading Floor for 5 years in ASDA, the phone call came in 2003 with an offer to work on sourcing food for Walmart globally. It involved moving to Bentonville, Arkansas for two years... never part of my career or family plan ( a wife and two daughters now in situ ) but after family discussion, we agreed we did not want to look back and say 'what if'. So we packed up and moved to the US deep South and an adventure began... two years sourcing product on global contracts was followed by localization in the US and six years managing integrations as Walmart acquired and partnered with retailers in countries as diverse as Chile, India, Central America and China. In 2011 another opportunity came as I was asked to lead integration in South Africa and have spent the last four years in Johannesburg working in sub-Saharan Africa across eleven countries. As I look back across visiting over fifty countries since 2003, living on three continents and managing to reach the Vice President level in Walmart, I will always say to people jump on opportunities....they may be uncomfortable, challenging, risky... but you only have one career and you will always feel happier looking back at the end and saying 'I'm glad I did' not 'I wish I had'.
Ian Hanning (OL '92)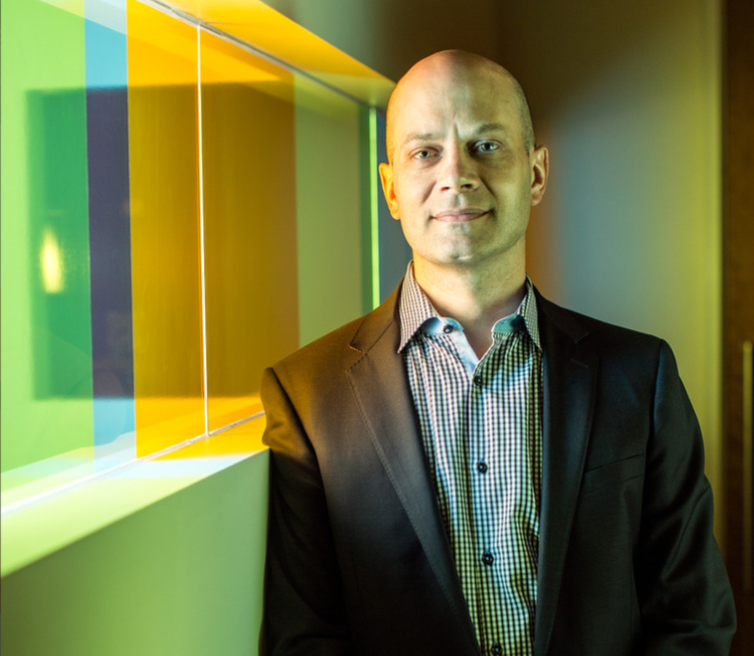 I was pretty fluent in numbers, so I decided to study accounting and finance at Leeds Metropolitan (now Beckett) University, thinking that this was likely to define my career. In the third year of my course I went on a placement at the nearby Bradford Royal Infirmary, working on a variety of projects in management accounting. It gave me the strong idea that I wanted to work in the National Health Service.
On graduating in 1996, I returned to Leicester to join the excellent NHS national management training programme at Glenfield General Hospital. Although I worked on every aspect of accounting there, I spent most of my time on financial management. That meant handling budgets for wards, including those in the intensive-care unit.
I still think back to my time in the NHS as a vital part of my career, giving me a tremendous foundation in financial management.
On completing my training in 1999, I became a business accountant at the hospital. Although things were going well for me there, I eventually responded to an advert in an accountancy newspaper for a vacancy at Capital One, which was building its presence in the UK, especially in the credit card market.
I joined as a senior financial analyst focusing on expense management, which I worked on for nearly two years. Then I moved into the controller's group, working on accounting and internal reporting. There I set up a small team looking at all types of reporting undertaken in the group.
One of the things that has been intrinsic to my 15 years here at Capital One has been the opportunity to try different roles in the organisation. A new role or learning experience has usually arisen every couple of years.
SO1 Matthew Rawlinson (OL '86)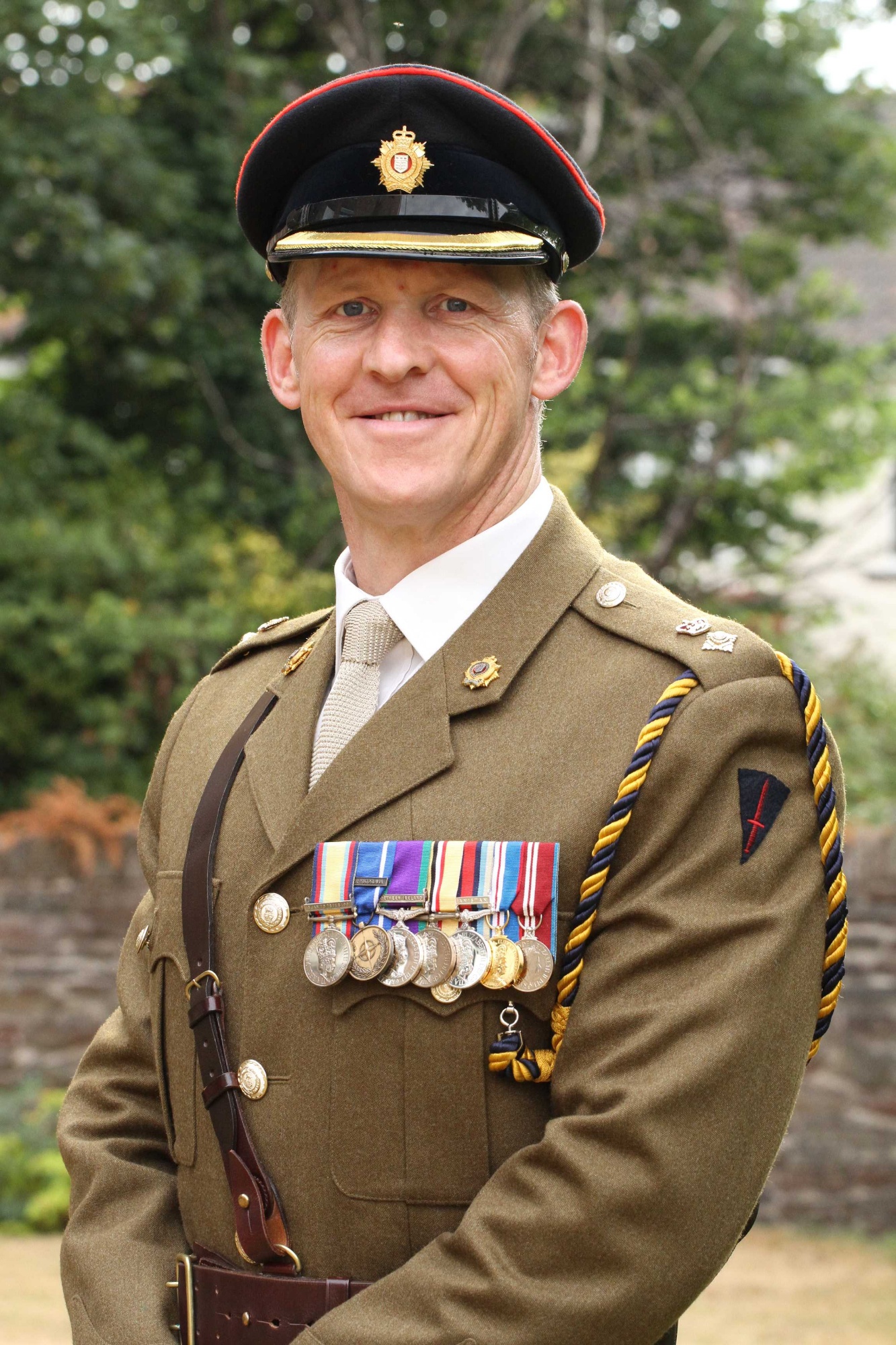 On completion of Officer training at the Royal Military Academy Sandhurst in 1989 he served as a junior officer in Germany, Saudi Arabia/Iraq and Falkland Islands before returning to UK to serve with the Royal Marines. Typically these roles involved the direct leadership of soldiers as well as some functional logistic capabilities for which several staged career courses were provided.
More senior appointments followed that included tours to the Balkans, providing operational logistics to a force of over 7,000, as well as a stint in the Army Headquarters dealing with equipment policy. In 1999 he was given command of a Squadron that deployed to Northern Ireland, providing close transport support to the Infantry and Police; this involved the training and command of over 220 soldiers. A tour in Canada followed to support the training of over 10,000 soldiers annually before returning to the Land Warfare School to train junior officers for promotion courses.
He returned to Iraq in 2005 to lead on the logistic tasking of coalition forces and the support to the Referendum. He was also involved in the mentoring of the Iraqi Army. In 2006 He was responsible for establishing a new Regiment in Germany that in turn deployed to Poland, Iraq and Afghanistan. Latterly he has been working in the Army Headquarters again with responsibility for Logistic Information Systems and the MoD's support organisation, assisting the Redeployment from Afghanistan and supply chain operations world-wide.
Commander Philip Newell (OL '88)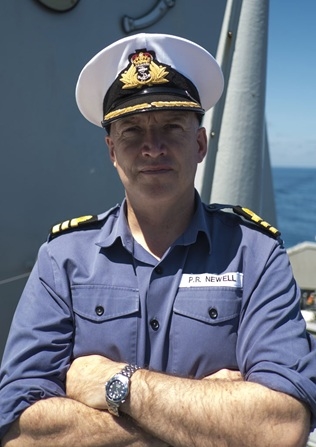 Military Experience Born in Durham and educated at Newcastle and Leicester Royal Grammar Schools, Phillip Newell joined the Royal Navy as a direct graduate entry Warfare Officer in 1992. Following basic training he undertook specialist hydrographic training at HMS DRAKE in 1994, followed by an appointment to HMS HECLA, conducting geophysical surveys in the North Atlantic, Indian Ocean, Mediterranean and the Gulf. Between 1997 and 1999 he was appointed to HMS SCOTT as alternate Operations Officer. This period encompassed commissioning, Capability Acceptance Trials off Florida and completion of the first operational surveys by HMS SCOTT in the North Atlantic.
Qualifying on Advanced Survey Course at the RN Hydrographic School, he completed a Post graduate Diploma in Hydrographic Surveying from Plymouth University. On completion, he was given the opportunity to spend 2 years on exchange with the Royal Australian Navy (RAN) appointed to HMAS LEEUWIN as Senior Assistant Surveyor. This period included commissioning, acceptance trials off Cairns and completion of the first operational surveys off the Great Barrier Reef. He was awarded a RAN Fleet Commander's commendation for valuable service.
On return to the UK, he was appointed to Devonport as Staff Officer Operations to Captain H, responsible for the operational programming and co-ordination of the RN survey squadron. During this period, he developed a comprehensive trials package for the acceptance of HMS ECHO and ENTERPRISE into service.
After short appointment working in Defence Intelligence in Feltham, between 2004 and 2006 he was selected as Executive Officer of HMS ECHO. In temporary command he conducting surveys in the Mediterranean, UK and around the Iraqi oil platforms in the Northern Arabian Gulf. He led the successful introduction of the Joint Personnel Administration project in Devonport, as part of a wider project of implementation across the Royal Navy.
Working in London for the Defence Intelligence, he was responsible for strategic direction for RN hydrographic surveys and management of the UKHO Defence Section between 2007 and 2009. This included a short period in Defence Procurement responsible for the introduction of Environmental Risk Management Tool (Sonar 2117).
He was selected for a second appointment as Executive Officer on board HMS SCOTT taking periods of temporary command between 2010 and 2012. He successfully deployed to Antarctica in support of FCO tasking and conducted deep water surveys in the North Atlantic. During this period, he was selected for the Advanced Command and Staff Course which he completed in 2013. He was selected for promotion to Commander in 2013, completed an MSc in Hydrography at Plymouth University and returned to HMS ECHO for his third Sea Command.
Harry Ellis (OL '00)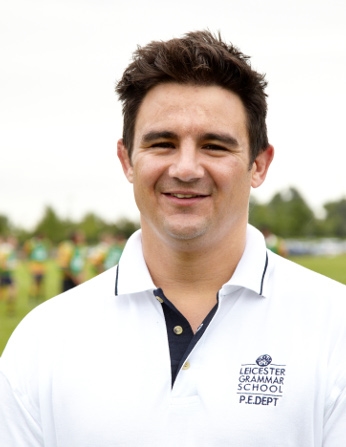 Since leaving LGS in 2000, I was lucky enough to play for the Leicester Tigers 175 times, England 27 times, and represented the British and Irish Lions on the tour to South Africa in 2009. Having retired from professional rugby in 2010, I embarked on a 3 year degree course at Loughborough University reading Sports Science.
With this qualification, along with the experiences I gained as a rugby player, I was fortunate enough to become a Physical Education and Games teacher back here at LGS. During my first year working at LGS, it has been a steep learning curve, but I have been able to appreciate the hard work that goes on behind the scenes, and realise how dedicated my fellow colleagues are to making this school successful.
Christopher Hughes (OL '93)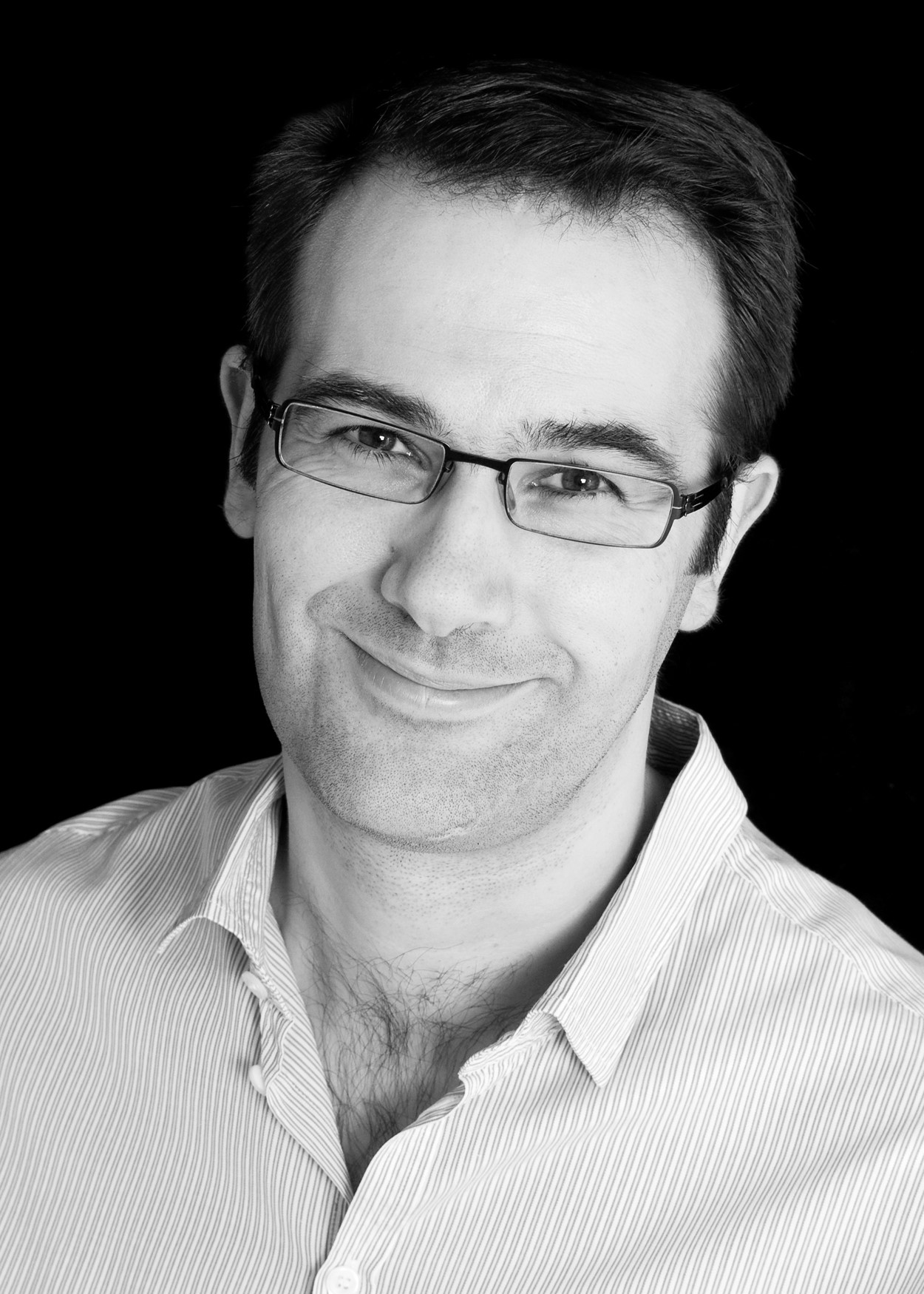 Christopher Hughes performs under the professional name of Christopher Glynn. He is a Grammy award-winning pianist and accompanist performing with leading singers, instrumentalists and chamber ensembles in concerts, broadcasts and recordings throughout the world. He is also Artistic Director of the Ryedale Festival.
Described by The Times as 'a superb accompanist' and praised in Gramophone for his 'breathtaking sensitivity', Chris has accompanied internationally-renowned singers including Sir Thomas Allen, John Mark Ainsley, Claire Booth, Susan Bullock, Allan Clayton, Lucy Crowe, Sophie Daneman, Bernarda Fink, Sarah Fox, Michael George, Anthony Rolfe Johnson, Christiane Karg, Jonas Kaufmann, Andrew Kennedy, Yvonne Kenny, Dame Felicity Lott, Christopher Maltman, Henk Neven, Ian Partridge, Derek Lee Ragin, Joan Rodgers, Kate Royal, Carolyn Sampson, Toby Spence, Bryn Terfel, Ailish Tynan, Roderick Williams and Catherine Wyn Rogers.
He has also performed with instrumentalists such as Julian Bliss, Andrej Bielow, Adrian Brendel, Michael Collins, Nicholas Daniel, David Garrett, Tine Thing Helseth, Daniel Hope and Steven Isserlis; with ensembles including the Elias, Fitzwilliam, Alberni and Szymanowski Quartets, London Winds, Britten Sinfonia and Scottish Chamber Orchestra; and with choirs including Consortium, BBC Singers and The Sixteen.
Chris attended LGS from 1986 to 1993 and then read music at New College, Oxford before studying piano with John Streets in France and Malcolm Martineau at the Royal Academy of Music. His many awards include a Grammy, the accompaniment prize in the 2001 Kathleen Ferrier competition and the 2003 Gerald Moore award. He has made over 20 recordings on labels including Hyperion, Decca, EMI, DG, Coro and Signum, as well as many studio recordings and live broadcasts for BBC Radio 3. Chris is a Professor at the Royal College of Music, an Associate of the Royal Academy of Music and a course leader for the Samling Foundation. He has devised programmes for the Wigmore Hall and National Portrait Gallery and since 2010 he has been Artistic Director of the Ryedale Festival.
Recent highlights include recording the piano soundtrack to the forthcoming film Altamira starring Antonio Banderas, giving the world premiere of a newly-discovered work by Mendelssohn on BBC Radio 4, working with the Richard Alston Dance Company at the Barbican, and CD recordings with Roderick Williams, Dame Felicity Lott, Andrej Bielow and Julian Bliss. Future plans include a series of concerts he will curate for Wigmore Hall, the premiere of a new work by Michael Berkeley and the first performances of new translations of Schubert's song cycles commissioned from Jeremy Sams