Careers
Welcome to Career Development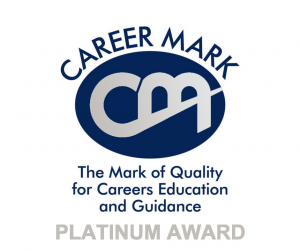 Leicester Grammar School has a clear commitment to providing Career Education Information Advice and Guidance (CEIAG) to all its students from Year 7 onwards. LGS holds the Platinum Career Mark Quality Award for its provision of CEIAG.
COVID-19 statement for universities to support UCAS applications
During the 2020 lockdown, our Year 12 students participated in a programme of remote learning and generally made good progress. They were offered online lessons, set assignments, and given feedback. We reconfigured the timetable to include more pastoral time, and the academic experience understandably fell short of what we are normally able to offer in school. Some students also experienced technological difficulties. We asked them to take online summer assessments, but outcomes were variable and could not be wholly reliable; for this reason, we set further assessments at the start of this term to inform our predictions.
Employers/HE and other Providers
You can contact Mr Cumming - careers@leicestergrammar.org.uk
Any hard copy information that you send can be held in the main Careers Library in the School
A bi-annual Careers Fair is held
The information below is for Parents and Students:
Each student through their time at school has access to:
Independent and impartial guidance
Help centred around individual needs
Fully qualified Career Guidance Practitioners and advice from the School Pastoral Team. Booking Guidance Interviews can be done through the Librarians' desk in the Cufflin Library
A structured, broad, balanced CEIAG programme in Years 7-13 that is integrated into the PSD/General Studies programme within the school. This includes work-related learning modules such as the Labour Market
Information to allow the student to make informed choices and decisions through the Cufflin Library and access to career information websites
Where do I find out what is on offer?
CEIAG is introduced through the PSD programme whereby students are made fully aware of what is offer
Careers events including those associated with applying to Higher Education are published in the student homework diaries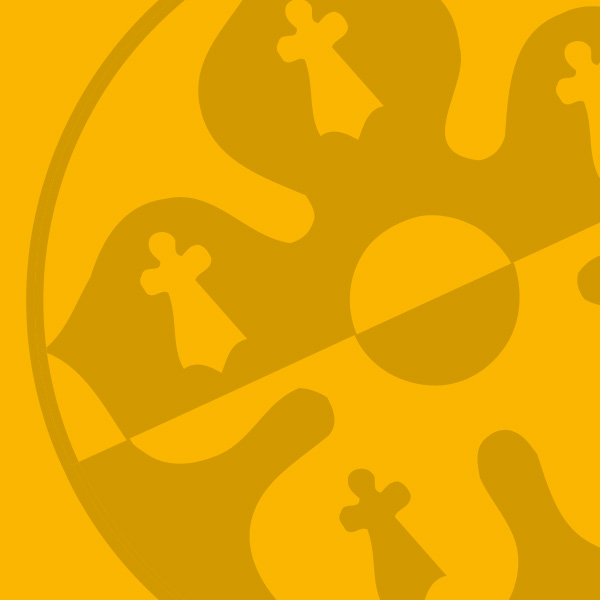 leavers' destinations
Double Click to Update
---
Careers Events

Changes and Choices: A Parents' Guide to Life Beyond School

With presentation including Southampton University, Warwick University and the Leicester Education Business (apprenticeships)

Changes and Choices: The World of Work: Case studies from four different career areas; manufacturing, engineering, computer gaming and logistics

With presentations from companies including Dambusters, Dunelm and Samworths

Changes and Choices: Universities in the UK and Beyond

With presentations from Dundee University on applying to Scottish Universities; from University of East Anglia on choices at 18+; and from Jake Bradley (OL) Assistant Professor of Economics at Nottingham reflecting on his journey from Bristol University, through being a Research Fellow at Corpus Christi, Cambridge to his current role at Nottingham.

Changes and Choices: Medicine and Allied Professionals
At previous Medicine & Health Professionals events, we were delighted to have stalls covering the following medical careers:
Pharmacy
Optometry
Audiology
Physiotherapy
Dentistry
Medicine including subspecialties in: Cardiology, Oncology, Endocrinology, Ophthalmology and General Practice
Year 10 Work-related learning: Three days of inspirational sessions for our Year 10 students in June.
Year 11 career interviews: based on the Morrisby profile take place in September and October in the Advent Term.
Year 12 (LVI) Developing career and future study thinking (March & April): Group Guidance sessions with the Head of Careers. These will begin on 10th Feb 2020. Please check the board in the Cufflin Library for your appointment times.
Year 12 (LVI) Career Development Skills (May, during a Friday Periods 5 & 6): Developing networking skills
Year 12 (LVI) students will attend University Preparation sessions:
Friday 1st May - Nottingham University: choices + finance and budgeting

Friday 15th May – Leicester University: student ambassadors will talk about their experiences of university, life at university, study skills, transition from 6th form to university

Friday 22nd May - Nottingham University: Life at university

Friday 12th June - Personal statements

Friday 19th June – The school system for UCAS
2019 Year 13 Interview Preparation took place in November 2019. A similar schedule will be repeated for 2020.

For University Mock Interviews please fill in an interview referral form, which can be found on Sharepoint under Careers.
For MMIs please see Dr. Fulton.

Degree /Higher/Advanced Apprenticeship Preparation

Introductory session
Apprenticeship workshop

Further events will take place in the Lent Term 2020.
Careers Fair, Wednesday 25 September 2019
The Careers Fair is a bi-annual event. Details of the 2021 Fair will follow.
2019 Careers Convention Exhibitors
Information for LGS Trust Staff:
Please contact Craig Cumming for details of CPD opportunities in the Careers area of work.