Friends of LGS
LGS Friends is a group of parents and staff whose primary aim is to support the whole school community through our provision or support of academic, career, pastoral and social events. It's a welcoming group to which all are welcome and which requires minimal time commitment. Please contact the current Chair, Sam Rastogi, if you would like further information.
Check out our Career Profiles below - a new feature to highlight different career paths available to your children. See what these successful people would advise their 17 year old selves!
Meeting Dates 2019-2020
Meeting dates will be published here for the 2019-2020 academic year as soon as they are available.
What we do
Over the course of the past year Friends have organised the following:
Career talks from parents at the Year 10 induction day
A Cheese and Wine Evening for new parents
2 Speed networking sessions for Year 12 using parent and OL volunteers
A series of exam stress seminars for Year 10
A quiz and curry night
The Year 11 Prom
A Charity dinner "Indian Feast" with entertainment
New Parent Tea
T-shirts at the History festival
Resilience Talk for parents and children of Years 10-13
In previous years we have also put on other events such as fashion shows and wreath. Any suggestions for future events or support are gratefully received. Please email Sam with any thoughts.
News
Exciting news! Following the recent pupil survey, The Friends of LGS are buying two outdoor table tennis tables as they were number 1 on the list of requests from the pupils. They are due for delivery soon ready for use after the half term break!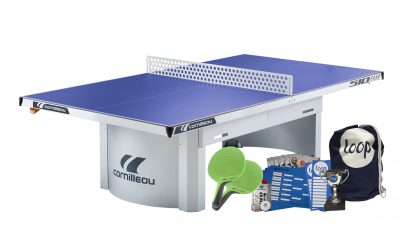 Resources
This is where we post any useful links to support the events we have hosted.
Please see our Resources page for details.
Career Profiles
As a way of introducing a variety of careers to the students, we have undertaken a series of interviews with a selection of adults from different career backgrounds. We will post a new one each month.
HOW TO BE A SUCCESSFUL SOCIAL WORKER
My Career Path
After A Levels, a variety of temporary unskilled jobs, a permanent job in a freight forwarding Company and a career break to have a family, I decided to forge a new career. I went to university and got a Psychology degree and became a Drug Counsellor, working with adult male inmates in various prisons in the Midlands. After five years, I moved to Nottingham City Council with the Family Intervention Project (FIP). I spent three years working with very vulnerable families perpetrating significant anti-social behaviour in their neighbourhoods arising from various social issues. I was trained to use a specialist software-based parenting assessment tool called the Parent Assessment Manual Software (PAMS) and after three years of doing this, I approached Dr Sue McGaw,Consultant Clinical Psychologist (author and creator of the PAMS assessment tool). I became a PAMS Trainer before I set up my own company to become an Independent PAMS Trainer; one of 3 in the UK. I travel around the UK delivering workshops to all manner of professionals. I returned to university and obtained a Social Work Master's Degree. I presently work with children and families for Derby City Council. I am a front-line child protection social worker.
The Best Pathway into Social Work
You must have a degree to be a social worker. A social work degree is both an academic and a professional qualification and you need it to register with the Governing Body – the Health & Care Professions Council (HCPC). If you already have a degree and later decide you want to be a social worker, you can obtain the professional qualification by doing a social work Master's degree. It also advisable to have some work experience working with vulnerable people including children and adults. You need to be a dynamic character prepared to challenge your own thinking and able to deal with rapidly changing situations. Once qualified, it is best to start off as an all-rounder and get as much experience as you can in all areas of social work – then move in to an area of specialism later if you wish.
My Working Day
Every day is different which is one of the factors I love about it. I spend as much time as possible doing work directly with the families I am support talking both to the children and to their parents to help them keep the children safe and give them what they need. I work with all kinds of social problems including parental drug and alcohol misuse, housing issues, poverty, domestic violence, neglect and physical, sexual and emotional abuse etc. I write assessments and reports, attend/chair meetings with families and other professionals and go to Court as an expert witness in cases where we are so worried that children are not safe that we have to ask the Court whether children can remain at home with their parents/carers of live safely elsewhere. Some days are totally unpredictable and I have to deal with emergencies, where a child is not safe and we need to remove them from a dangerous/abusive situation and place them with a safe family.
My Big Break /Opportunity
Approaching Dr Sue McGaw to become a PAMS Trainer when I heard on the grapevine that she was looking for trainers which was an opportunity of a lifetime. I am only one of three trainers in the world doing this job. It took courage to approach her and it was a huge challenge to become a trainer.
Best Piece of Advice I Received
Stop nailing yourself to the cross of perfection. It is such hard work. Sometimes it is ok to be good enough.
The one piece of Advice I would give my 17 year self
"There is always more than one way to skin a cat". It's not the nicest saying in the world, but it is so true. Keep a flexible attitude to where you want to go and what you want to do in life. Sometimes, we end up going in a different direction. Keep moving forward and creating opportunities for yourself. Have a Plan A, a Plan B and a Plan C. If one plan does not work, move to another plan. Sideways steps are fine, so long as you keep your eye on the goal ahead. Sometimes, despite our best efforts and hard work, we don't always get what we worked so hard for. That's how life goes and it is only the most determined people that will get what they want or close to it. So, stay determined.