Adding value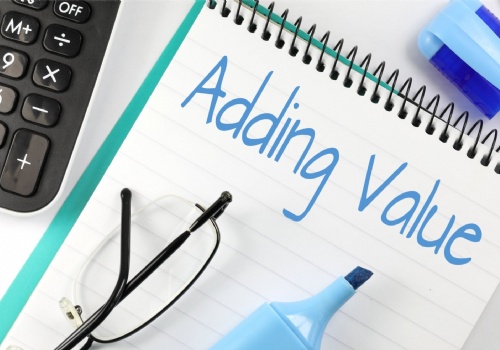 You may be aware that yesterday was the fourth day of pay-related industrial action by teachers in the state sector, with many schools having to close or only able to teach certain year groups. The previous day, the Times Educational Supplement's Schools Wellbeing survey of 5,858 staff reported 68% of respondents saying that their workload had become unmanageable and only 35% feeling valued at work. The Government's target for initial teacher training this year undershot significantly, with only 59% of vacancies filled overall and a mere 17% for secondary Physics. Teaching is not the only profession feeling beleaguered currently, but we cannot fail to agree that this is not a rosy picture for our nation's children, who need good teachers in the most formative years of their lives.
We have been busy this week with interviews in school, as we look to appoint new teachers for next year; it is without doubt one of the most important things I do as a head, as I recruit committed educators with a passion for their subject and a love of working with young people. Interviewees are always very impressed by the friendliness and welcome of our pupils and staff, and by the positivity of our community. They also comment on the responsiveness of pupils and their evident enjoyment of their learning. We are indeed generally blessed with children who are well motivated and keen to work with their teachers and support each other.
As a headteacher, I believe that the success of our school community stems from the quality of trusting relationships. I have always endeavoured to do my best both for my pupils and for my staff, knowing that our young people will only thrive if their teachers too feel empowered to perform their role to the best of their abilities. That role has undoubtedly become more difficult, and it is really important that our teachers feel valued, as well as encouraged by the knowledge that they are making a real difference to the lives of their pupils.
I am certainly very grateful for the dedication of our team (both teaching and support), as I am for your commitment to us, as many of you make considerable sacrifices to gift an LGS education to your children.
Best wishes,

John Watson
Headmaster