Leisure@LGS

We are delighted to finally be able to open up more of our facilities to be enjoyed by the local community. Exciting opportunities to use our sports facilities, on the Leicester Grammar site in Great Glen.
Table Tennis & Badminton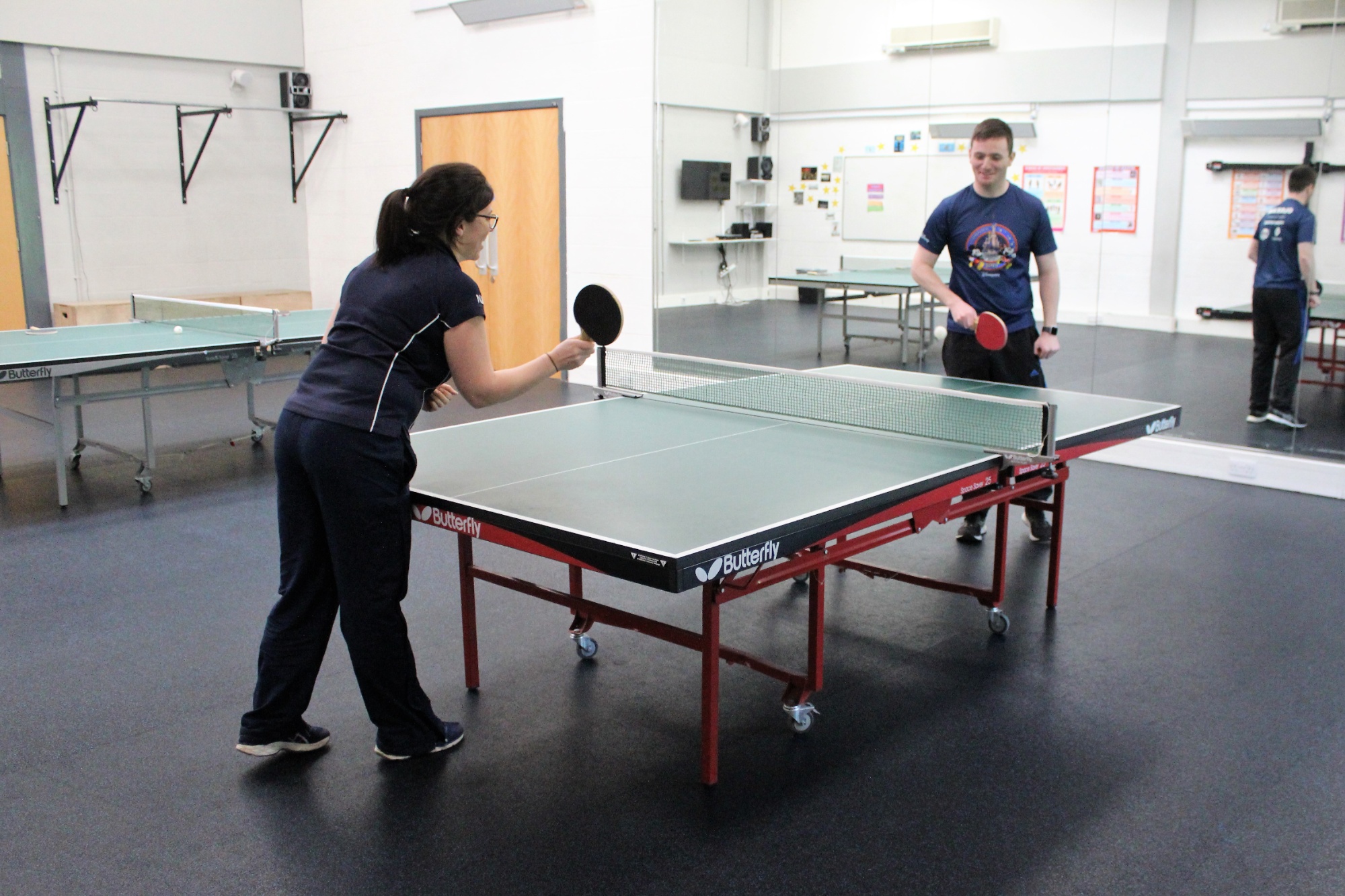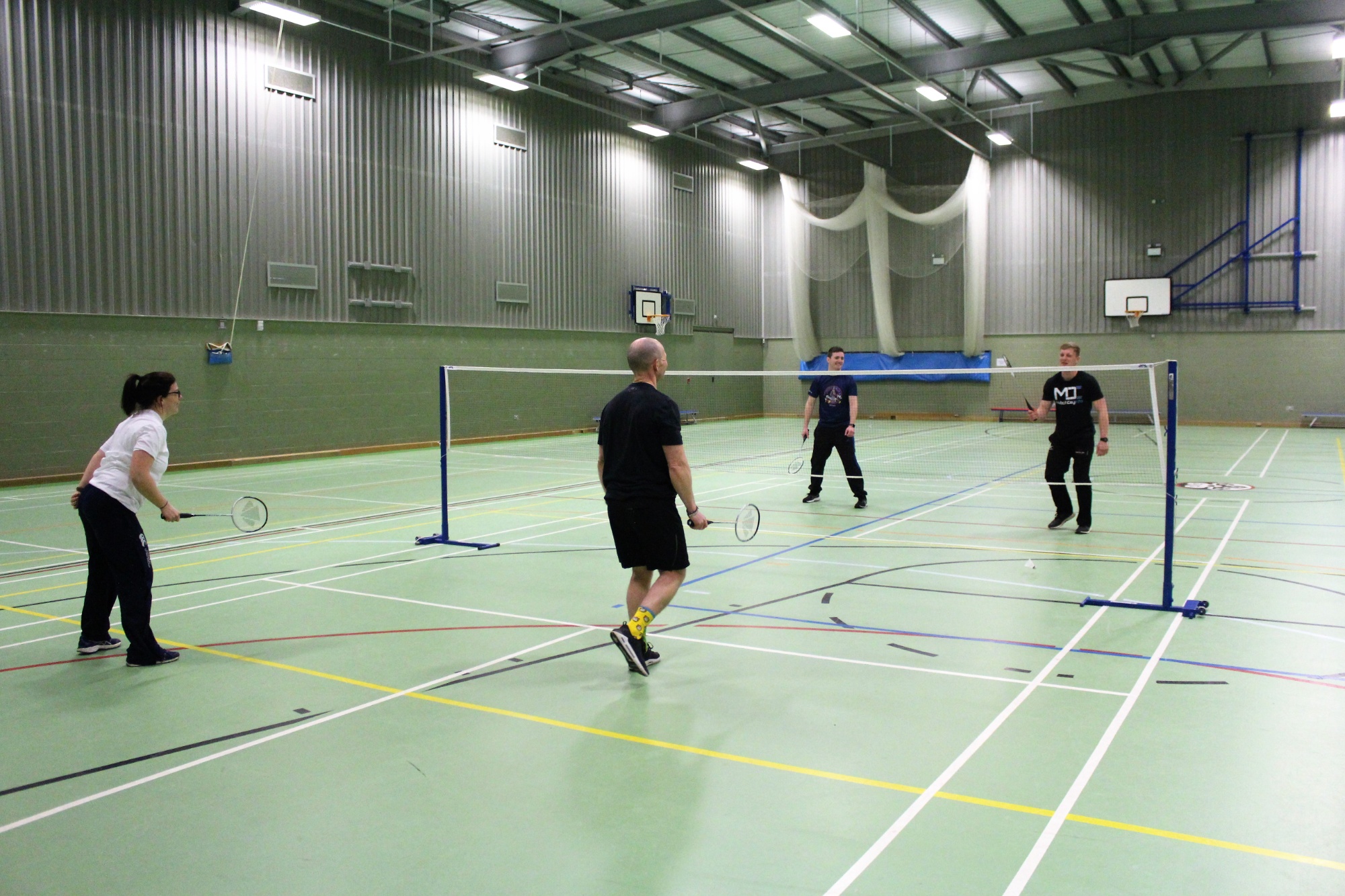 Available evenings and weekends from 1 July 2023:
Table tennis £6 per hour for a table
Badminton £10 per hour for a court
Book now button
Family Splash Swimming - New dates to be released soon!
Family Fun Splash - Admisisons Policy
The purpose of this policy is to ensure the safety and well-being of all who use our facility.
For the purpose of this policy, an adult is a responsible person over the age of 16, that will provide constant supervision of the child(ren).
The maximum number of children the responsible person may safely supervise is:
One adult to one child up to the age of 4 years
One adult to two children 4 – 7 years, where the children are non-swimmers wearing buoyancy aids.
One adult to three children over the age of 8, child must be deemed as a competent swimmer. The adult may either be in the water or sitting on the poolside supervising.
The ratio of adults to children may be increased at the discretion of the Sports Centre staff, where a child is deemed a competent swimmer*. Please contact a member of the team prior to the session.
*A competent swimmer; is able to jump from poolside into 2 metres of water, tread water for 1 minute, and Swim 50 metres effectively.
All non-swimmers/ weak swimmers must remain in shallow water.
Swimming pools are dangerous environments. You are responsible for your own safety and that of your child(ren). You must supervise your children when they are in the pool and across the wider building.
Please note the use of electronic devices on the poolside will not be permitted for this session.
No food or drink (except water) is permitted on the poolside.
No outdoor footwear is permitted on the poolside.
Before using any of the facilities please advise the lifeguarding staff, if you have a medical condition that may put you at sudden or expected risk and may require staff to react and to give assistance.
Thank you for your cooperation and enjoy your swim.
Unity Swimming
Unity Swimming is a not-for-profit, community organisation that supports the Asian, African & Caribbean communities to swim. We support people aged 16 + and swimmers of all abilities.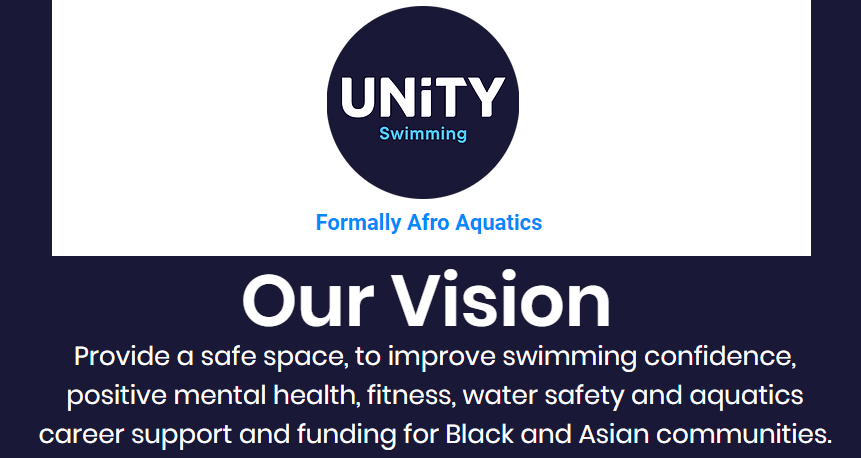 More than just swimming
Our members have told us that they have not only improved their swim skills techniques and water confidence but also;
Improved Mental health and wellbeing.

Increased deep water confidence.

Feel safe to be able to have fun with their family in the water.

Improve, mobility, stamina and all round physical fitness.

Able to do low impact exercise during pregnancy and when injured.

Improved water safety skills and knowledge.

Feel confident keeping themselves and their family's safe in and around water.
Adults Swim Tuition
Classes are every Friday from 7pm for 45mins. Class sizes will be limited to just 6 per class with the qualified swim teacher in the water with beginners, and life guard on poolside. Class are booked in advance in 3 month blocks.
For full information and registration visit our website
Unity Swimming also offer weekly Women's only Swim Tuition at another venue in Leicester as well as Adult's Swim Tuition at the Leicester Grammar School pool.
Want to improve your swimming skills and water confidence?
DO IT FOR YOU
Head to our website to find out more: https://www.unityswimming.co.uk/
You can also find us on Facebook, LinkedIn, Instagram & YouTube.