Careers
Welcome to the Career Development Department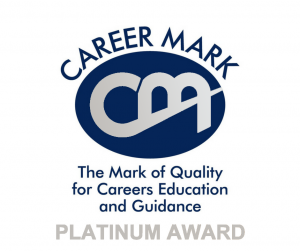 Leicester Grammar School has a clear commitment to providing Career Education Information Advice and Guidance (CEIAG) to all its students from Year 7 onwards. LGS holds the Platinum Career Mark Quality Award for its provision of CEIAG.
Each student through their time at school has access to:
Independent and impartial guidance
Help centred around individual needs
Fully qualified Career Guidance Practitioners and advice from the School Pastoral Team. Booking Guidance Interviews can be done through the Librarians' desk in the Cufflin Library
A structured, broad, balanced CEIAG programme in Years 7-13 that is integrated into the PSD/General Studies programme within the school
Information to allow the student to make informed choices and decisions through the Cufflin Library and access to career information internet sites.
Where do I find out what is on offer?
CEIAG is introduced through the PSD programme whereby students are made fully aware of what is offer
Careers events including those associated with applying to Higher Education are published in the student homework diary.