Partnerships and Outreach
We are always looking to support the wider local community and are proud of the relationships we have built, and continue to build. For more information, please see below.
Structured activities as part of the timetable:
Year 8 organised a Tea Dance for the residents of The Lawns, Kibworth Court and Cedar Court Care Homes in May 2023. Over 50 residents attended, along with their carers. This is now a biannual event: a Christmas concert and a Summer Afternoon Tea.
Year 10 Activities Week: two full days of outreach in local state schools, assisting with music, drama, science and MFL; also placements at residential homes, hospices and charity shops.
Year 12 Aspire Community Programme: a series of placements during the Summer term, in four local state schools, running primary school lunchtime clubs, alongside visits to residential homes and the LOROS hospice, fundraising for local charity Hope Against Cancer, and volunteering at local Menphys/LOROS charity shops.
Educational for pupils at local schools:
History Conference for GCSE pupils in October 2022 – five visiting state schools: Robert Smyth, Humphry Perkins, Lutterworth, Hastings, and Gartree High School, with over 250 pupils from local schools benefiting
Bright Sparks STEM Fair – all day on Saturday 17 June 2023 with more than 3000 external visitors from Leicestershire and beyond.
Mock MMI (multiple mini interview) circuit for aspiring medics, vets and dentists, organised and hosted at LGS. Around 15 students from local secondary schools/Sixth Form Colleges were invited to attend for free (if meeting Widening Participation Criteria).
Psychology Talk on the Criminal Brain, delivered by visiting speaker Dr Guy Sutton, held in February 2023. Attended by A Level students from Lutterworth High and Robert Smyth; around 40 visiting students plus members of staff.
LGS hosted the DT Rotary Challenge – 6 schools attended: Manor High, Beauchamp College, Robert Smyth, Beaumont Leys, Crown Hills and Rawling Community College, each bringing 3 teams of 4 pupils.
LGS hosted the UKMT Senior Maths, regional heat –

80

pupils attended from local schools
Music concerts given at local primary schools throughout the academic year: Hazel Community, Overdale, St Cuthberts and Kibworth, to inspire younger pupils to take up a musical instrument.
One of our teachers goes weekly to Billesdon Primary School to run their choir.
Bardi Set Works Concert - organised and directed by LGS musicians for local GCSE and A Level Music. All pupils attend for free.
Other activities:
LGS Outreach and Community Group, attended by over 20 students, of all ages (predominantly 6th form), to plan events throughout the year.
Cards for Kindness @ Christmas – delivered over 100 hand-made cards to local residential homes.
Community Art Collaborations with local primary schools – The Bee Project and Big Draw competition (with Manor High School).
Big Band and Brass Band Concert at Stoughton Church in aid of the church repair fund
Big Band and Choir Concert at Kibworth Church in aid of the local Parish
Big Band Concert at (and in aid of) Leicester's Little Theatre
Big Band Concert at LGS in aid of Hope Against Cancer
Wind and Brass Ensembles Concert in aid of Rotary's chosen charity, Rainbows Hospice
Choral Society is run by LGS staff and is an open-to-all choir for local people to join free during the Lent Term
Public Benefit – Contribution to the Community
In 2022-23 the Trust continued to contribute to the local and wider community, providing the following activities:
Charitable Projects
Examples include:
Donations of over 750 bags of clothes to Afghan Refugees in Leicester and Leicestershire.

Sponsored 1 million steps challenge for Matt Hampson Foundation.

Macmillan Cancer Support coffee mornings.

Non-uniform days for various charities.

Lower school disco for Rainbows Hospice.

Christmas Jumper Day for Save the Children.

Second hand uniform shop sales for Diabetes UK.

Easter egg collections for local food banks.

World Book Day cake sales and fancy dress for Book Aid.

Supporting a wide range of charities, particularly centred around the theme of invisible illness.

£5,000 was raised for charities during the year as well as numerous individual charitable projects led by pupils for charities of their choice.

Cards for Kindness – delivered over 100 hand made Christmas cards to local elderly residents.
Educational Partnerships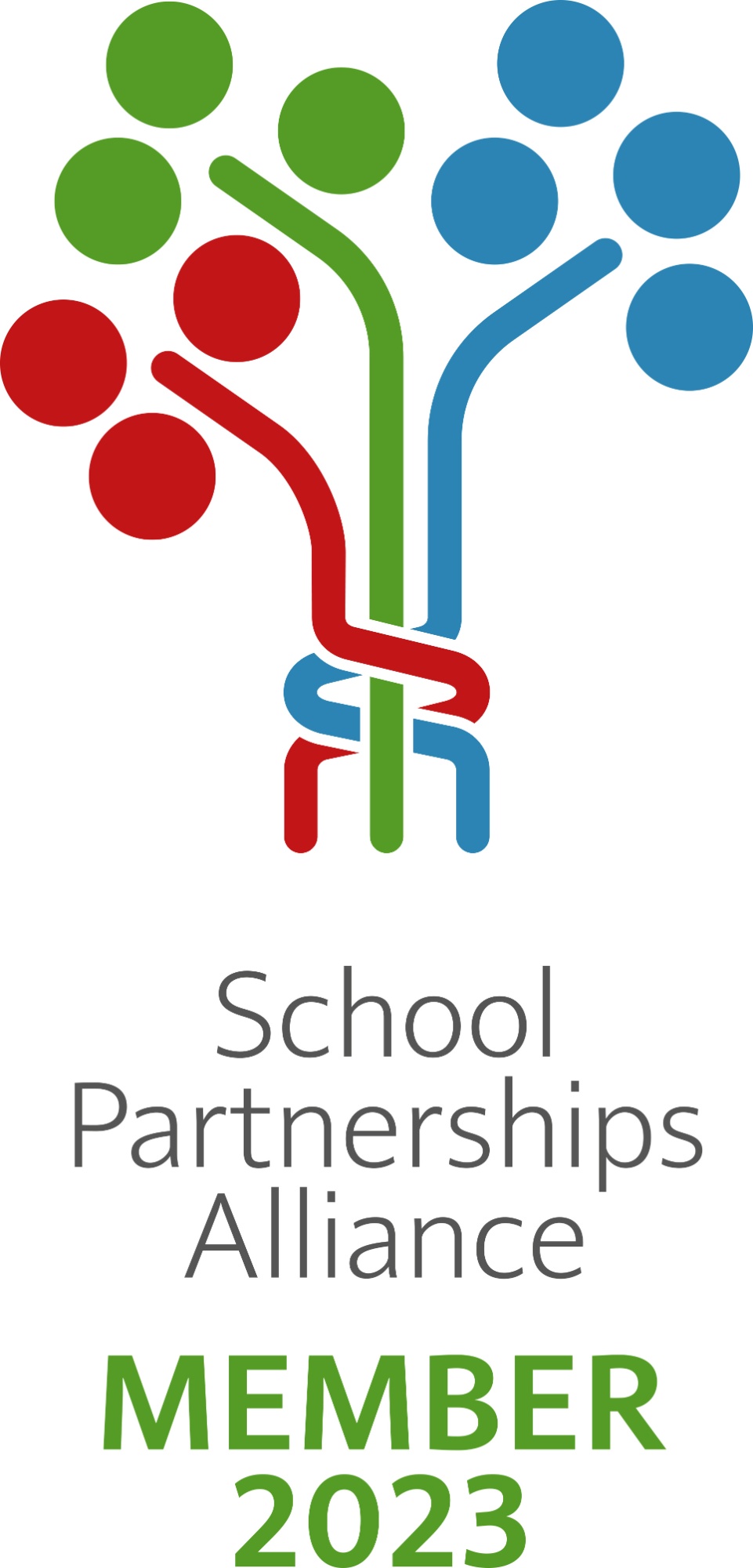 Examples include:
Initiatives with local maintained schools (Manor High School, Gartree School, Lutterworth High, Beauchamp and Robert Symth), including invitations to careers events, 6th Form medic practice interviews, History conference and Psychology visiting speakers.

GCSE study skills sessions run by Year 13, for Year 11 and Year 10 pupils at a local maintained school (Manor High School).

Art collaboration with local primary schools – The Big Draw and The Bee Project.
Community Service
Examples include:
Visits by Year 10 pupils to a range of primary schools, to carry out sport, drama, music and modern foreign language workshops.

In the Summer term, a weekly programme of outreach and community service for 6th Form pupils, including running lunch time clubs at four local primary schools, visiting a LOROS hospice, supporting fundraising initiatives for local charities and attending two residential care homes.

Music workshops and concerts delivered by the Sinfonietta to Overdale Primary, St Cuthbert's, and Hazel Community school, to inspire younger pupils.

Organised and hosted a Tea Dance for 50 residents of local care homes, with music provided by school pupils.
Facilities, Music and Sport for the Community
Examples include:
Organising and hosting the Bright Sparks STEM Fair, to which over 3000 members of the local community attended.

Hosting the DT Rotary Challenge, attended by six local state schools, each bringing four teams.

South Leicestershire Sports Partnership, to enable local state schools to use school facilities.

Weekly singing group with local primary school (Billesdon)

Interactive music concert for GCSE pupils and staff, attended by around 1,000 pupils of local state schools.

Community use of school facilities for sports, music, drama and general use.

Our swimming facilities continue to be used for lessons by the wider local community and we host competitive swimming clubs.

We continue to partner with the Bardi Orchestra. The orchestra benefits from rehearsing at the school. Each year the orchestra gives a concert at the Grammar school hall.

​​​​