Being the best we can be - together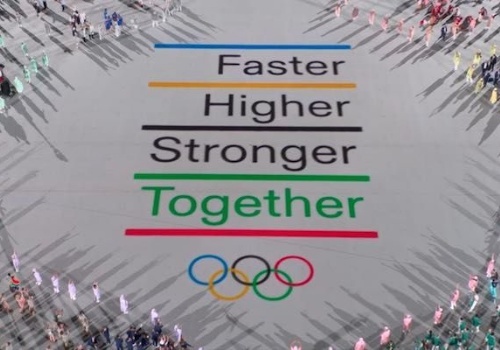 We have been delighted to see so many happy faces over the last two days, as pupils new and old begin the Advent Term. We met as a school community for the first time in eighteen months for assembly in St Nicholas' yesterday, and it was a special moment.
We enjoyed some inspirational highlights of Tokyo 2020 – both Olympics and Paralympics - and our theme was 'Being the best we can be – together'. We looked at how Team GB, from languishing in 36th place in the medals table in 1996, had risen so dramatically to 3rd place in London, 2nd in Rio and 4th in Tokyo; matched by 3rd, 2nd and 2nd (currently) in the Paralympics. Funding, marginal gains and a focus on the psychological as well as physiological aspects of preparation have all contributed to this incredible success, where winning is now an expectation rather than just a hope.
Many of you will know that the Olympic motto this year has changed from 'Citius, altius, fortius' ('Faster, higher, stronger') to 'Citius, altius, fortius – communiter' or 'Faster, higher, stronger - together'. This has been accompanied by the #Strongertogether campaign, which has emphasised our need to pull together globally to overcome the pandemic: 'The world only moves forward when we move together'.
I encouraged pupils to think like winners and to stand together with others in our school community and beyond, so as to be the best they can be and to make our school and our world a better place.
"I never lose. I either win or I learn."
(Nelson Mandela)
"The most important thing in the Olympic Games is not winning but taking part; the essential thing in life is not conquering but fighting well." (Pierre de Coubertin, founder of modern Olympic Games)
"I didn't set out to beat the world; I just set out to do my absolute best." (Al Oerter, four-time American Olympic discus champion)
Best wishes,
John Watson

Headmaster