Carry on Carrying On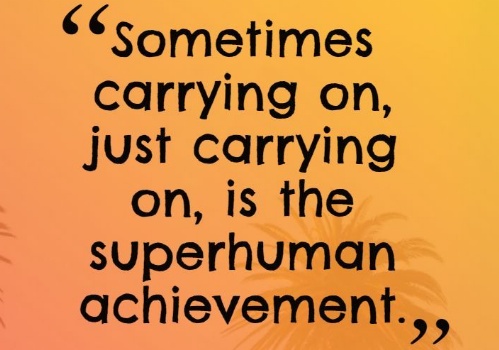 It is somewhat ironic that on Wednesday, national 'Thank a Teacher Day', our profession found itself at the heart of a bitter row between some of the unions and Government over the wider opening of schools. There are understandable and genuine anxieties over this, but some of the rhetoric has been unnecessarily antagonistic at a time when collaboration - between all parties - is most needed.
We have been planning meticulously and assiduously across the Trust for the return of our younger pupils immediately after half-term – provided that this is confirmed by Government next week. Risk-assessment and social distancing measures are - in accordance with the guidance - comprehensive, and the safety of pupils and staff is foremost in our considerations.
At LGS, the Prep (our Year 6) will be split into two 'bubbles' which will be kept entirely separate; they will be taught throughout by only three members of staff, with some specialist teaching 'beamed in'; I am sure they will really enjoy coming back. At the same time, we shall continue to offer provision for key worker and any vulnerable children, supervised by staff and at a safe distance.
Whilst we would love to welcome other year groups back into school, I regret that the time is not yet right. We were informed at the beginning of last week that secondary schools would from 1 June be asked "to begin some face-to-face support with year 10 and 12 pupils, although we do not expect these pupils to return on a full-time basis at this stage". Given the restrictions around this, our ideas for bringing those pupils back into school in any meaningful way quickly proved unworkable: whilst some staff rotation is permitted, pupils must at all times remain in bubbles of a maximum of 15 (to enable social distancing) and there must not at any time be any cross-over between bubbles. This could work if all pupils in the bubble took exactly the same subjects but the combination of options at both GCSE and A level is legion, with GCSE pupils learning eight of their subjects outside their form in numerous option groups. It rapidly became clear that the guidance was aimed principally at pupils throughout the country who have not received the same level of tuition, face to face interaction and support as at LGS or who have found it hard to engage with remote learning. Any solutions we could come up with within the specified parameters would only be disruptive to our pupils' progress (and not only in Years 10 and 12), especially as they prepare for their internal assessments. So, as with all schools, we have eagerly awaited further Government guidance, which has not unfortunately been forthcoming. It is therefore unlikely that pupils in those year groups will return any time soon in any meaningful way.
Instead, we remain dedicated to providing attentive teaching and support to all our pupils, and we have been very pleased with their level of engagement, as well as with their imaginative response to much of the work being set and to some of the weekly challenges provided. Most have worked very hard, have made good progress and deserve some 'down-time' over half-term; many thanks for the encouragement you have been giving at home whilst many of you juggle your own commitments.
After half-term, Years 11 and 13 will move to a new programme: A level/ Sixth Form foundation or university preparation and the Ivy House Leadership Award. Other year groups will complete their revision for end-of-year assessments which are mostly scheduled for the week commencing 15 June. We are also giving some thought to how we provide some 'breaks to routine' after the assessments, as we seek to vary our pupils' diet and to sustain everyone's motivation and enjoyment of being part of our community – even while separated.
I love being a teacher, and it is the 'people' part of the job which makes it most rewarding, and which we are all missing at this time. We are naturally self-reflective as a learning community and always keen to improve and refine what we do – for the sake of our pupils. We are therefore asking them today to complete a survey on their experiences during the first half of term; please encourage them to do so.
My colleagues are fully committed as professionals to doing the best job they can for your child(ren) during this difficult period. We know that many others in society (including our parents) are also rising to exceptional challenges and we do not seek special praise or approbation; we don't need a 'Thank a Teacher Day'. Yet we are all human and I do know how much your messages of support have meant to us all; I am personally very grateful to my team, as I can see how hard they are working.
I send my ongoing best wishes to you and your family,
John Watson

Headmaster and Principal