Fired up to teach....even when it's dark and wet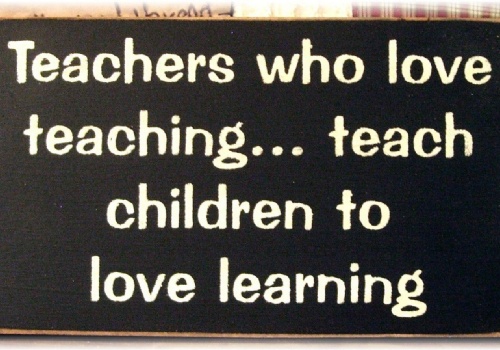 They have changed with such frequency of late that it's been hard to remember the names of the various secretaries of state! No sooner has a minister gained some expertise and experience in a certain department that he or she moves on to a new portfolio or the backbenches. Education has been one such ephemeral appointment, so let's hope for some stability at least in Gavin Williamson.
He has certainly begun with a very positive and upbeat message to teachers at the beginning of 2020:
"I want every child in this country to go to a school where teachers come to work fired up with the passion that brought them into the profession in the first place.......
…...We must be bolder and braver in our approach: if we don't do everything we can to continue to drive improvement, then we are letting children down.

…...This isn't just about making teaching attractive to the most talented graduates. It's about recognising the prestige and value that we as a society put on the profession........
…...I'd just like to say that it is an incredible privilege to be back as your champion in government. I know you have probably heard all you want to hear from politicians for some time. But I want you to know that I care passionately about what the Department for Education does. I know full well that without your commitment and dedication my job would be impossible. I don't take any of that for granted, and am grateful every day for everything you do. Thank you, and happy new year."
I think many of us find our jobs a little bit harder at this time of year. We leave home and return home in darkness, and the rain seems to be falling in biblical proportions currently! So, thank you for your belief in us, Mr Williamson.
Whatever our job, it's important that we feel encouraged and valued (as with our pupils). We are very fortunate as teachers that we work in a living laboratory. As with most roles in society, we are certainly working harder than ten years ago – but we do so because it's so rewarding to work with young people and to feel we have at least something to do with their development as generous and well-rounded human beings. There is a true sense of purpose.
You may have read via our website about Mr Anderson's journey into teaching:
https://hmcteachingcareers.org.uk/i-always-wanted-to-make-a-difference-so-changed-career-to-become-a-teacher/
"The excitement of working alongside people in that position, the intensity, the privilege, to be a part of their life and help them experience the highs as well as inspiring them to get through it when they feel the wheels are falling off. It's an incredible privilege. It feels exciting. It feels important. It is important."
I am not saying that my job as a teacher is any more important than your job! But we are privileged to work with young people in the most formative years of their lives. So, thank you for 'lending' us your children.
Best wishes

John Watson
Headmaster and Principal