GCSE results 2020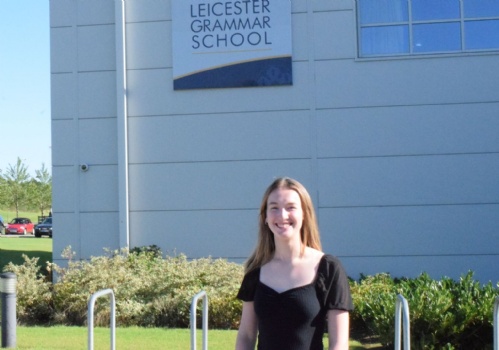 Our Year 11 pupils have been anxiously awaiting their GCSE results, having worked very hard over the last two years and having ultimately been deprived of the opportunity to prove their worth in their examinations.
There was therefore great relief as many justifiably celebrated excellent outcomes, reflecting their teachers' assessment of what they would have achieved if they had sat the exams. At the heart of our school's success are our teachers' knowledge of their pupils and the very strong relationships which underpin a culture of aspiration.
Headmaster John Watson said:
"Our young people should be very proud of what they have achieved. We were most impressed by their engagement with remote learning throughout last term, as they consolidated their GCSE knowledge and prepared for their A level courses. They can therefore embark on their A level studies with confidence, looking forward to all that our happy and successful Sixth Form community has to offer."
We are very pleased for all our pupils who have done their best and achieved their best – whatever their grades. All are talented in their own way, but special mention goes today to those who gained a minimum of 10 GCSEs at grade 9 (the very top grade):
Shiven (keen tennis, cricket and table tennis player); Eleanor (twelve subjects at grade 9, including co-curricular Italian); Caspian (accomplished musician and hockey player); Rameen (School Council member, who has represented the school in both hockey and netball); Kaylan (cricket, table tennis and badminton player and Duke of Edinburgh participant); Tannah (talented hockey player); Ethan (who enjoys rugby, cricket and athletics and is a member of the First Orchestra and Symphonic Wind Band); Kyle (hockey, tennis, First Orchestra and Symphonic Wind Band); Ronil (keen cricketer and hockey player), Taio (House Captain, competitive swimmer and hockey player), Kajol (hockey player and regular Open Morning tour guide) and Holly (House Captain, actor, hockey and netball).