Happy memories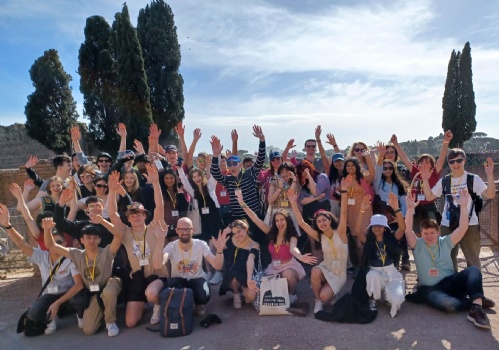 I hope that you and your families enjoyed some rest and sunshine (between April showers!) during the holiday. With Mr Jeffries, I am sorry that the return to school has been hampered by roadworks on London Road but understand that these will soon be cleared.
Like many of you, I am sure, I am having to become increasingly creative (and patient) on my journeys to and from school at the moment because of constantly shifting roadworks and road closures! Our Easter trips fortunately did not have to contend with delays, and pupils and staff returned to school with many happy accounts of their travel. I mentioned these trips at the end of last term: French and German exchanges, Geography trip to Iceland, Classics trip to Italy, Duke of Edinburgh Gold expedition in the Peak District, tennis tour to the Algarve. I am always delighted to hear from staff that pupils were great ambassadors for the school, curious to learn from new experiences and also very good company. I am even prouder when members of the public who encounter our groups feel compelled to write to me – for positive reasons! I received two such e-mails this holiday, including comments such as:
They were incredibly polite and respectful to each other and to everyone around them.
When I asked a group of pupils just over a year ago whether there was anything more we could do after the pandemic to support their well-being, there was a resounding response: "Give us back trips!" I am really grateful to staff for their reaction, for we know that pupils' best memories of their time at school often stem from their shared experiences of times spent out of school or of when there was a change to their normal routine. I am not so naïve as to think that they will remember Mr Watson's French lesson period 9 on a Friday – unless, of course, something out of the ordinary happened or Mr Watson did something daft!
Last night, a group of staff went down to London to meet with Old Leicestrians, and it is precisely those shared and very fond memories which bring them back together and which cement friendships for life. It's always wonderful to hear them reminisce and tell us where their LGS education has taken them since. Above all, they feel a great sense of belonging to a community whose values have moulded them for life.
Best wishes,

John Watson
Headmaster