In praise of creativity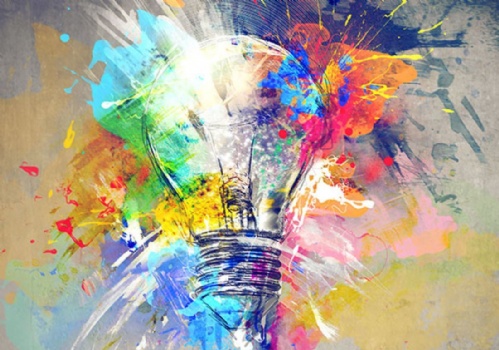 It has been great to see school in full swing again, with lots of smiling faces and a buzz of purposeful activity. If you have a child who is new to the school, I hope they are already beginning to feel a part of our vibrant community.
I have just returned home from our A-level and GCSE Art and DT exhibition, mightily impressed by the creative talent on show. Some of our musicians provided harmonious accompaniment, and Year 11 Food pupils kept us deliciously nourished! The Greenpower cars in the DT department have been fine tuned in readiness for the weekend's Y10 and Y13 races at the Castle Combe Circuit, and, just along the Street, pupils have begun rehearsing for this term's production of 'Education, Education, Education'!
Subjects such as Art, DT, Music and Drama are sometimes called 'the creatives' in the school curriculum, as, whilst still being intellectual pursuits, they allow pupils to express themselves in a more aesthetic and practical way. We believe they are hugely important for our pupils' development, and they provide balance to a diet which can tend to be more theoretical. I was sadly a bit hopeless at Art in school, but I especially value and enjoy the skills I learnt in DT ('Woodwork' at the time!), as well as the confidence which came from musical and dramatic participation. I love looking at art, by the way, and appreciating the ways in which it helps us to interpret our lives and wonder at our world.
Our pupils' creative juices fortunately flow throughout the curriculum, as we encourage them to think imaginatively, to be inventive and enterprising, and to identify fresh solutions. One of my favourite regular meetings is with our Y13 senior prefects, as they are always full of ideas to improve our school for the benefit of younger pupils. Two such examples already this term are 1:1 'buddying' of Y12 newcomers by Y13 prefects, as well as a positive community service activity for some of the pupils who find themselves in detention (another form of DT)!
Best wishes for a creative and happy weekend,
John Watson

Headmaster