Renowned children's author visits LGS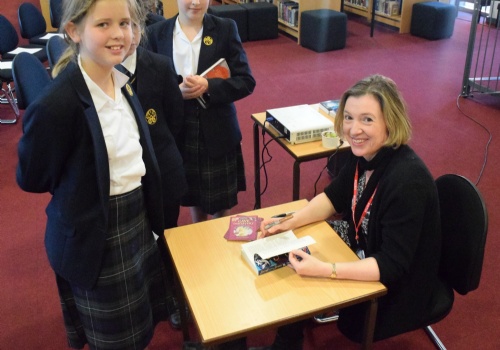 Julia Golding a renowned children's author visited LGS to spend time with our lower school pupils.
Speaking to years 6, 7 and 8 she described her journey to becoming a writer, and how she has become involved in writing a series about the History of Science, even though she isn't a scientist at all. Her belief is that there are fantastic stories to be found everywhere all around us!

Julia also held workshops for year 7 where she motivated them with tips on how to find the right book, or genre, even if students did not think they enjoyed reading. She discussed finding inspiration for stories from familiar places, and things they are passionate about. Pupils then looked at plot outlines, and descriptions of mythical creatures and ended with having their favourite Julia Golding books signed.