Know it! See it! Say it! Do it!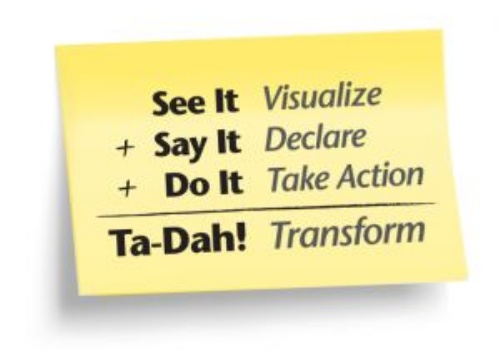 "The children we met were all very welcoming, friendly and engaging, more than happy to chat. 'Well rounded individuals, confident but not arrogant, such a good reflection on the school,' said a parent."
I alluded earlier this academic year to this comment in the Good Schools Guide report on the school, as it amply reflects what we set out to achieve. Our best 'adverts' are indeed the generous young adults who graduate from LGS and whose confidence builds gradually throughout their time here, without overspilling into boastfulness and the wrong sort of pride. That inner self-belief is not won easily, and for some it takes longer to emerge. We are all different and I imagine most of us are prone to imposter syndrome from time to time – and that is no bad thing, for it keeps us humble.
One of the units in our Year 12 Ivy House leadership course is called 'My Confidence' and distinguishes between the core confidence which we all have and the situational confidence which we need courageously to develop when faced with different situations. It suggests four steps towards acquiring the latter: Know it; see it; say it; do it. It's important in the safe environment of school that we challenge pupils, that we take them deliberately (yet supportively) out of their comfort zones, that we allow them to 'fail well' and to grow through that experience. We do them a disservice if we don't expose them to the risks, uncertainty and twists of fate that are part of our existence. When faced with problems, we want them to have the confidence to find positive solutions.
Industry experts have once again lamented the lack of skills with which young people leave school, highlighting 'independence', 'leadership' and 'creativity' as missing qualities, squeezed out by an excessive focus on examinations. I would agree that the curriculum is in need of reform, but these are precisely the skills which we already aim to nurture for life – both within and beyond the classroom.
Best wishes,

John Watson
Headmaster