Lifelong learning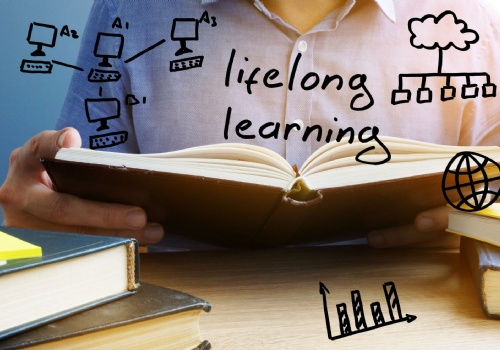 We have been pleased to hold some of our parents' evenings in person this term as, despite the convenience of online evenings, parents have commented on the quality of face-to-face conversations. We therefore intend to continue with a mixture, inviting you in at key junctures of your child's education.
Mr Anderson wrote to you a few weeks ago about our new Teaching and Learning framework (https://www.lgs-senior.org.uk/teaching-and-learning) which describes the different roles which teachers, learners and parents can play in cultivating the attributes of an excellent LGS learner: Curiosity, Responsibility and Resilience. Our aim is for pupils to enjoy inspiring teaching and to develop the habits which not only support excellent academic results but above all engender a positive approach to life-long learning and discovery.
We are fortunate to attract highly qualified teachers to LGS who love their subjects and are committed to the academic progress and understanding of their pupils. They are also skilled in the preparation of candidates for examinations, yet learning should never be seen purely as a means to an end! We encourage and challenge pupils to ask difficult questions and one of our greatest joys as teachers is to witness our own pupils sometimes surpassing our knowledge in topics which stem from our A level courses.
The Teaching and Learning Framework (with 'feedback' as this term's theme) sits at the heart of current strategic objectives to:
Foster increased discussion of teaching and learning, with consistent implementation of best practice
Encourage resourceful learning which results in best-possible attainment
It is supported, implemented and monitored by complementary strategies and actions: work scrutiny, lesson drop-ins, lesson observations, teacher development reviews and department development reviews. We have adopted a coaching approach to such development and improvement, acknowledging that we are self-reflective as teachers and keen always to share good ideas, remain aware of research in our subjects and hone our trade.
Our teachers encourage their pupils to extend and enrich their learning beyond the classroom, and I am delighted to see so many availing themselves of additional opportunities, with their efforts and curiosity often recognised in the award of certificates or prizes. Please encourage your child to enjoy such enrichment by looking with them at our 'Enrich' newsletter:
https://www.lgs-senior.org.uk/enrichment
And I hope you can enjoy some of the learning with them:
"Live as if you were to die tomorrow. Learn as if you were to live forever."
Mahatma Gandhi
Best wishes,

John Watson
Headmaster