Mind, body and soul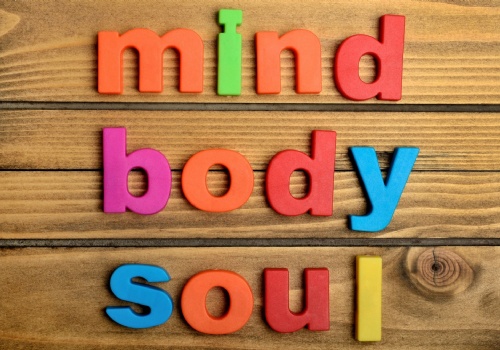 It has been so good to have all our pupils back in school again, and for the corridors to resound with their happy chatter. We have been impressed by their ready willingness to comply with additional measures to keep both our own and the wider community safe, and we are desperately keen to keep them all in school until the end of term.
As part of this return after so many weeks at home, we have introduced ten days' actions for happiness, based on the ten keys for happier living. Various activities and assemblies have been planned and implemented by prefects and staff, with opportunities to participate in form times and lunchtimes. Pupils are also together enjoying PE, Games and aspects of the more practical subjects in which it has been more difficult to participate at home.
Whilst we continue to aspire to academic excellence, it is vital too that we hone the skills and confidence of our staff in their support of pupils' mental health and well-being. Some of us have therefore been completing a five-part course as Mental Health Champions through Place2Be, a children's mental health charity.
After Easter, all teaching staff and key support staff will complete a course in children's Mental Health First Aid. We shall then be organising a visiting speaker for pupils and offering further training for pastoral staff from BrainCanDo through Covid Anxiety workshops, followed by a seminar for parents.
You are already aware that we are working towards a Well-being in Schools award, and we intend to deliver a nine-week course in mindfulness to all pupils in Year 9 through the Life Choices programme next academic year. Three staff will be completing week-long training via Mindfulness in Schools to teach the course. We are also beginning to plan for a Well-being Centre at the heart of the school, to include enhanced nursing facilities, counselling and chaplaincy provision. At the same time, we shall continue to benefit from strong links with external agencies when further support or expertise is needed.
All of this reflects our wholehearted and proactive commitment to developing our pupils as well-rounded human beings - healthy in mind, body and soul - and to supporting and equipping them and their families for life's challenges.
Best wishes,

John Watson
Headmaster