Renowned Musicians Visit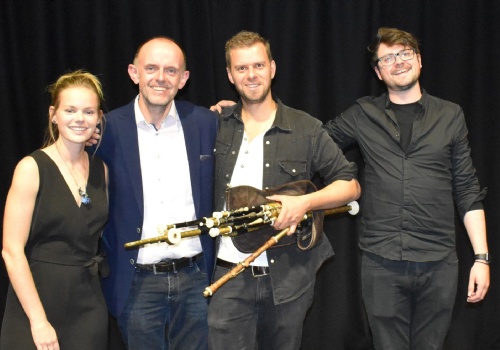 We were delighted to host Duncan Chisholm and his friends to LGS. Duncan is one of Scotland's most recognised and accomplished fiddle players and composers. Born and brought up near Inverness in the Highlands of Scotland, Duncan has spent most of his life developing his unique musical voice. Fiddle playing at its best, Duncan's feather-light handling of dynamics and ornamentation, allied with his pure-distilled tone, lend his characteristic spine-tingling magic to his music.
The evening concert was quite magical, giving a full house the flavour of his most recent album, Sandwood. The music transported us to this little known bay on the far north coast of Scotland giving us a true flavour of the distant North! The virtuosity on show was breathtaking.
We are grateful to the band for sharing their skills so openly with our very own LGS Folk Group.
Duncan, we hope to welcome you again soon!