Prep's Outdoor Adveture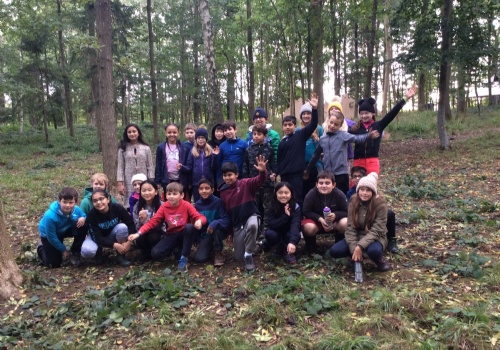 For the first time, the Prep (Year 6 pupils) spent a weekend away at Boughton Woods courtesy of The Bushcraft Company. There was a mix of anxiety and excitement in the air as the children prepared for their residential adventure!
It became apparent early on that any worries were unnecessary as we were in good hands and made to feel welcome from the moment we arrived. During our 3 day stay the children were taught to make traps, build shelters, perform emergency first aid, craft tent pegs, make bracelets out of para-cord and so much more. Add some amazingly delicious food (all cooked under tarpaulin!) and snacks, plus the camouflage face paint, in to the mix and fun was guaranteed for everyone.
The Prep had a chance to have fun in a natural environment with all of their friends, to learn about survival and to generally spend some time out of their comfort zones. A fantastic time was had by all and we will definitely return.