Rotary Young Chef & FutureChef Competitions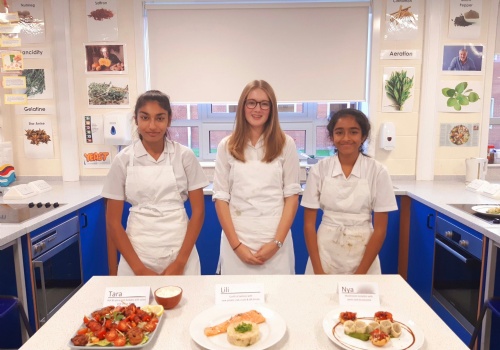 Three of our GCSE Food & Nutrition pupils recently participated in the school heat of two exciting cookery competitions; Rotary Young Chef and FurtureChef.
Each pupil planned and made a delicious main course within a £5 budget. They all worked really hard to make their dishes and Mrs Pole, Miss Campbell and Mr Anderson had the tough job of tasting and deciding who would go forward to the next stage of each competition.
Lili Mepham was put forward for the Rotary Young Chef competition, and both Tara Bahra and Nya Patel will be taking part in the FutureChef local finals. Well done girls!