Prima Ballerina Abby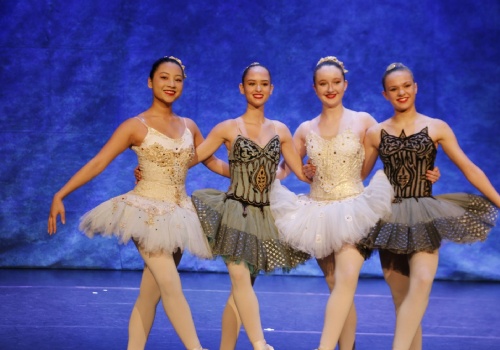 Abby, a Year 10 pupil, recently performed in the finale of Sleeping Beauty and Ballet Etudes in Stamford for English Youth Ballet.
She was honoured to perform a soloist role as a jewel fairy, as well as having virtuoso roles in Ballet Etudes alongside professional dancers. The show went brilliantly and she was ecstatic to be awarded the Senior Prize for Performance, awarded by Miss Janet Lewis (MBE) who is the director of the company.
The English Youth Ballet performs full-length ballets around different parts of England to raise awareness about dance and to help students outside of London perform in a professional setting, so it was an excellent opportunity for Abby to have had.