HMC Scholarship Award for Sam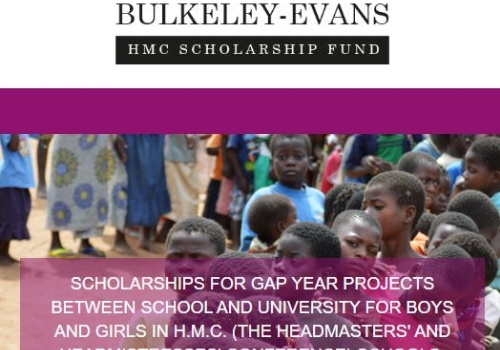 Congratulations to our Year 13 student, Sam Dexter, on being awarded a Bulkeley-Evans Scholarship. Sam was informed about the award by Head of Sixth Form, Mr Allen.
It was all pretty simple to be honest! I wrote my application and emailed it to the administrator, Neil Mason, who got back in touch with me really quickly.

The trustees of the fund require a detailed reference from the Head of the school before they grant any scholarships, so after sending off my application I got in touch with Mr Watson who was extremely prompt and helpful. The process of applying for the scholarship was very easy; I am very passionate and excited about what I plan to do in my gap year, and I simply communicated that in my application.
Sam will be travelling to Ghana to volunteer as an English teacher, either late this year or early next year for around 3 months. He will be teaching for around 3-5 hours a day, and will also hopefully be teaching students in co-curricular activities such as rugby (which is currently a fast growing sport in Ghana). For more information on the programme click here.
The Bulkeley-Evans Scholarship award is made on condition that the successful candidate comes back to talk to the Sixth Form of their school about their experiences, and writes a suitable report for the Trustees. We shall look forward to Sam returning to tell us all about his time in Ghana.
Sam added "If I was to give any advice to anyone planning to apply in the future, it would be to have their plans extremely well organised and specific prior to applying for the scholarship. As I'm sure you can appreciate, the trustees require assurance that applicants will actually follow through with their intentions after their scholarship has been granted; I was very detailed in my explanation of my plans for next year, and I tried my best to meet every specification on the website, of which there are many."
For more information on the Scholarship, click here.