Junior Quiz Challenge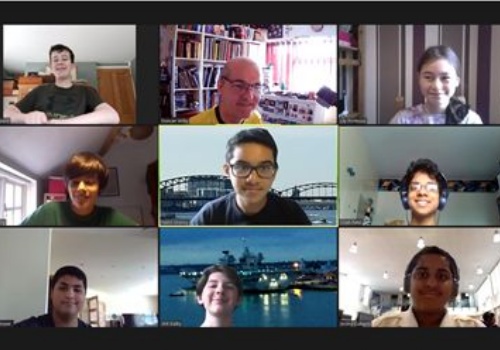 Congratulations to our Junior Quiz Challenge A Team! Having been crowned the East Midlands (South) Champions, they progressed to the National Quarter Finals against Hereford Cathedral School.
They team enjoyed a practice match on the morning of the Quarter Final against our LGS B team to get used to Zoom and the other tech used and the A team were victorious 520-290. They then played their National Quarter-Final vs Hereford Cathedral School in the afternoon.
It was an incredibly tight contest that could have gone either way (they were leading right up until the very end!) but eventually we were just pipped with the final score 470-490. They will now contest the Plate Competition Semi-Finals at some point during the summer holiday.
Congratulations to the team, Year 8 pupils Boris Dring, Joey England, Hamad Anwar and Will Dalby, who are understandably a bit disappointed, but they did really well!