Cambridge Eight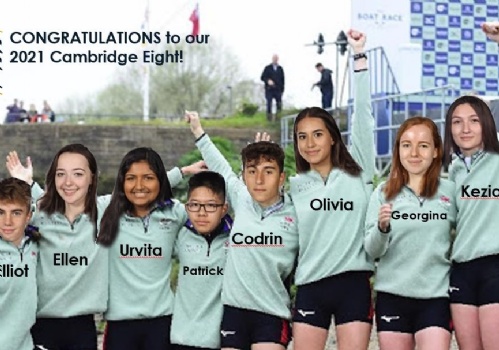 Eight Year 13 students from Leicester Grammar School have recently received offers to study on highly competitive courses at Cambridge University: enough to fill a rowing eight and to win the boat race in a few years' time! This is all the more impressive given a more conservative approach to the number of offers this year.
We congratulate:
Patrick - Architecture - Lucy Cavendish
Elliot - History - Fitzwilliam
Codrin - Law - Fitzwilliam
Olivia - Medieval and Modern Languages - Fitzwilliam
Urvita - Law - Robinson
Georgina - Archaeology - Selwyn
Ellen - Medicine - Downing
Kezia - English - Downing
We are very proud of all our Year 13 students, most of whom have now received offers to study at prestigious universities both in the UK and the United States. They are tomorrow's leaders, destined to make the most of their talents and opportunities, as well as to contribute in a generous and caring way to society.