YE Company Kaizen in East Midlands Final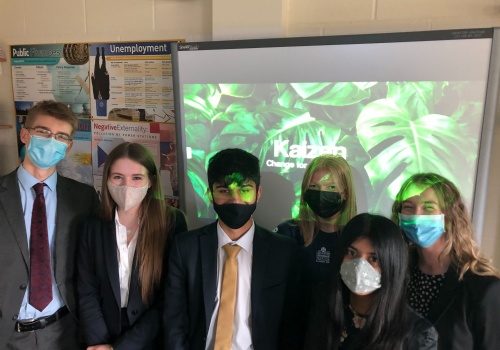 Huge congratulations to our Young Enterprise, Kaizen, which is now in the East Midlands Final where they'll compete for a place in the national final. They won prizes for Teamwork and Best Company in Leicestershire.
The judges said in their deliberations that Kaizen had performed consistently well across all the judging criteria, that it was an amazing achievement that they had sold so many books during lockdown. They also commended the fact that had looked beyond school for supply and sales, their distribution and organisation was absolutely great, their report, presentation, marketing and branding was incredibly strong, in fact, one of the best ever seen in the competition!
Good luck to them in the East Midlands Final on Thursday 27th May.