U15 Cricketers County Cup Win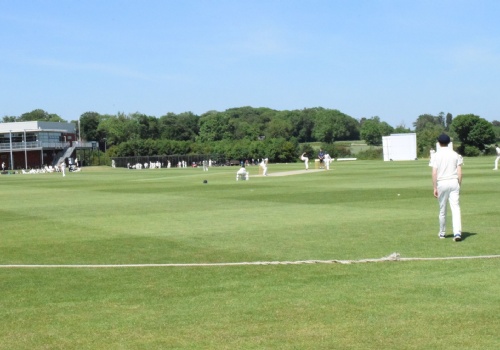 A superb victory for Leicester Grammar U15a team as they overcame Oakham School in the County Cup Final.
The hosts won the toss and elected to bat first. Oakham took an early wicket, however stands from Kavir Mackan (50), Ollie Mason (32), Oliver Bunce (22*) and Keshav Sthanakiya (15) saw Leicester Grammar reach 173 after their 20 overs. Finn Maloney also bowled well, finishing with 4 overs, 13 runs, 1 wicket. Oakham School however could not chase down the runs set by the hosts, finishing on 117 for 6. Aidan Major made an early breakthrough, bowling Charlie out in his first over. Additionally, a great spell at the death from Vashin Kaushik saw the team overcome their opponents, finishing with figures off 4 overs, 15 runs, 2 wickets. Ned Corry continued his fine form from the previous game, finishing with 4 overs, 19 runs.
Overall, a great performance from the boys!