Director of Rugby Report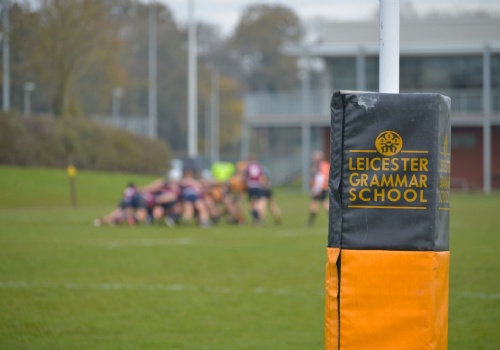 This weekend saw the start of the season against Wellingborough. Away from home, both U15 and U14 squads had very challenging fixtures, but in defeat LGS showed determination. Khalil Jasat performed well in contact for the U15s while Coker, Kamel and captain Fergus Gilligan all tried hard for our most junior side.
Our Seniors benefitted from an excellent pre-season programme and have made a very positive start to the year. The 1st XV forwards were dominant up front - captain Sam Eveleigh, along with debutants Dexter and Rowntree, worked tirelessly in attack and defence. This allowed Bradley Crane and Max Marriott-Clarke time and space which resulted in some fine rugby. The final score was 31-19 to LGS. Meanwhile our 2nd XV, after an even first half, ran away with the game in the second period ultimately winning 45-12. All of our Y11 players demonstrated why competition for shirts is so strong this year and there were positive contributions throughout.
This week is a busy and competitive one. The Leicester Tigers "Good To Great" programme starts tomorrow at 1pm, as well as the 1st XV facing Bablake in the Schools' Vase at LGS with a 5pm kick off on Wednesday. Langley and Bedford Modern then provide the opposition on Saturday, where our Y7s play their first fixture.