Equestrian Success for Olivia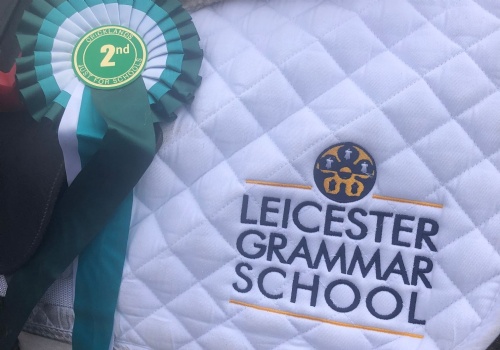 Congratulations to our Year 11 student, Olivia, and her pony Sid (Fortland Gypsy) who qualified for the Just For Schools Winter Championship. They attended the Championships on Sunday this time at the prestigious David Broome Event Centre in Wales.
They had a really successful day, finishing 2nd in one of their classes after going double clear with some incredibly tight turns in a very exciting jump off.
In their other class they went clear in the first phase and went on to deliver a really speedy jump off in the second phase, but sadly knocked a pole, which meant they finished as the fastest combination with faults in 12th place.