Outside the box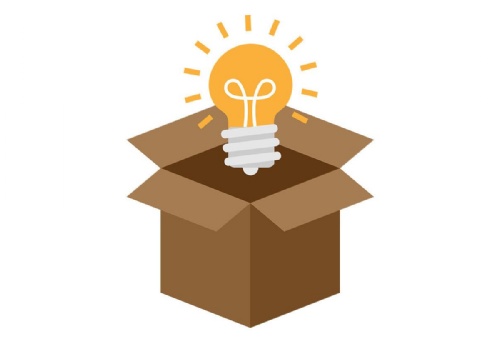 I was privileged on Wednesday evening to attend the county finals of the Young Enterprise competition, held at De Montfort University.
Our team of five Year 12, representing their company 'Telios' of 32 students, had to provide a written brief, were interviewed by judges at their trade stall and then presented to a large audience. Their product was very professionally packaged and marketed, and they were awarded the prize for Innovation. The whole experience, supported by business advisors, has been enormously beneficial to them, as they have learned how to manage a company, including the individuals whom they have succeeded in moulding into a team. The shared goals of Telios are: Delivering a product that effectively solves problems; ensuring our operations are ethical and sustainable; and developing a product that fosters talent and innovation.
It is not surprising that their product, PicShirt, won the prize for Innovation, as, unlike other products which featured on the evening, it is truly original. It is described as "an innovative system to display your cherished shirts, by magnetically suspending them from almost any surface, without being seen". They already have some commercial interest in their solution.
Alongside other opportunities and initiatives, such as Maverick Thinkers and Fresh Minds, YE is one way in which we encourage our pupils to 'think outside the box' and to approach all their learning with a sense of curiosity, ingenuity and adventure. We do not want to nurture docile learners, but young people who are prepared to challenge received ideas, to debate the issues of the day and to formulate democratic and respectful values which underpin their approach to others and to their world. Please view https://www.lgs-senior.org.uk/enrichment for a summary of some of the opportunities which encourage this. Our pupils will always reap the rewards of having to think 'hard' and having to persevere when understanding is not immediately forthcoming. Our joyous role as educators is to give them the spark and the inspiration to push at the exciting boundaries of discovery.
Best wishes

John Watson
Headmaster