Purpose and values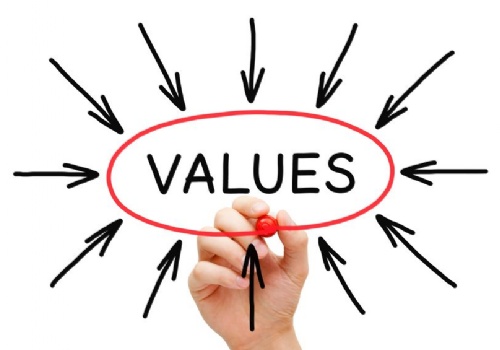 You may recall my bulletin at the end of the first week of March, when I alluded to a very positive planning day I had spent with trustees and senior leaders. That was, of course, just before the world changed, and some of that planning will now need to be revisited!
However, preoccupied as we all understandably are by the current crisis, it is still really important to look positively towards a vibrant future and to be ambitious on behalf of our young people. On that planning day, trustees agreed a new statement of aims for our trust and school, and I shall be sharing those with pupils in Monday's assembly. These aims have stemmed from discussion with staff, pupils and parents and we also involved all pupils in a more focussed conversation around the values which underpin those aims and which should inform our behaviour, our decisions and our planning as a school community.
So, the revised mission of the Trust is as follows:
The Leicester Grammar School Trust seeks to be an inspiring centre for co-educational excellence in academic and personal development, within a Christian ethos.
And, this is what we set out to do at LGS in preparing our pupils for a life of adventure and challenge:
In order to fulfil this mission, the school aims to:
Promote intellectual curiosity and academic excellence.
Provide a broad, balanced and stimulating curriculum.
Offer a rich range of co-curricular opportunities which enhance pupils' physical, cultural and personal development.
Equip pupils with the self-belief, consideration and skills required for a principled and fulfilling life.
Create a happy and mutually-supportive community of learners and staff, in which each individual is encouraged and enabled to do and be their best.
Care for the mental and emotional well-being of pupils, and be proactive in the promotion of a healthy lifestyle.
Welcome pupils of diverse backgrounds and faiths, nurturing their social and spiritual development.
Foster a generous contribution to charity, community service and society.
And these are the values (as chosen by pupils and staff) which we espouse:
Respect: for self, others and our environment; kindness, courtesy, humility, tolerance, care, encouragement
Trust: honesty, integrity, responsibility, self-discipline
Courage: determination, resilience, perseverance, commitment, enthusiasm, self-belief, challenge
Curiosity: independence, initiative, creativity, spark, self-awareness, scholarship
Community: equality, service, empathy, compassion, collaboration, inclusiveness, selflessness
Even during closure, we shall continue wherever possible to pursue those aims and values, and they will no doubt be important as we re-group in due course. I am grateful to you for the many conversations I have had over the last year which have helped to mould some of my thinking and planning, for we have a sole raison d'être: to do the best we can to ensure the best possible education for our pupils.
We shall all be listening intently to Boris on Sunday, and I shall contact you again once we have a better idea of how any announcements will affect the way ahead at school, and as we interpret and implement them for our own setting.
In the meantime, I wish you and families good health and respite for a sunny bank holiday weekend, as well as some happy celebrations tomorrow.
John Watson

Headmaster and Principal