Suffering and compassion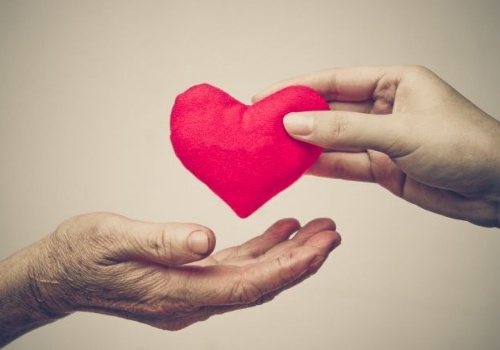 However hard we try to remain positive and full of hope, we cannot pretend that life is a bundle of laughs currently. Whereas many of us knew few people who had tested positive last spring, the situation has changed enormously and most of us will now know either someone who has sadly died or who has lost a loved one to this horrid disease. Many of the individual tales that lie behind the statistics are heart-breaking and we are aware of the trauma and the tragedy to which ITU medical staff are exposed on a daily basis.
We can't simply turn off the news and ignore the suffering, nor can we suggest to our children that everything is OK – because we know it isn't. Wednesday marked Holocaust Memorial Day when we remembered the unspeakable suffering and slaughter of millions. This year's theme is 'Be the light in the darkness'. It encourages us to reflect not only on the depths to which humanity can sink, but also on the ways in which individuals and communities resisted that darkness to 'be the light' before, during and after genocide. World events currently may leave us feeling helpless, but we have also witnessed the very best of which humanity is capable in many acts of compassion and kindness.
I am determined that our young people should not only feel a sense of togetherness and belonging despite being separated, but that we also become a kinder and more considerate community – looking after each other and caring for those less fortunate than ourselves. We have often spoken as a society about learning lessons from this nightmare and it is vital that those positive lessons become embedded after the pandemic in the values and actions of our school.
Next week, pupils will all complete an anonymous online survey conducted by Flair, an independent company: https://flairimpact.com/. This will give us helpful insight into racial awareness, experiences and attitudes, as well as some recommendations for improvement. We want to ensure that diversity is celebrated and that all our pupils feel fully included and valued.
As we remain confined to our homes, juggling the demands of work and school with limited opportunities for many of our leisure pursuits, I hope that there is ample kindness and light in your family this weekend.
Best wishes,

John Watson
Headmaster