Thanks for the memories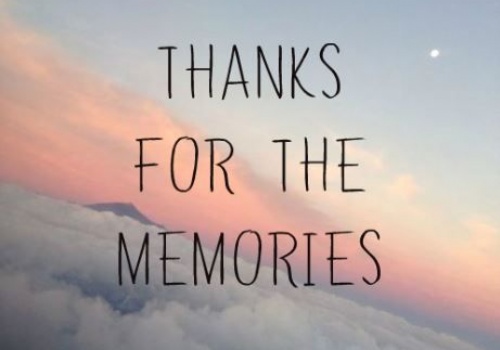 I have just got home from a very positive Year 12 'Meet the Tutor' evening, and it has been a delight to hear how both 'old' LGS and our 25 newcomers are settling to life in the Sixth Form. They are enjoying being taught in smaller groups, treated increasingly like young adults as they discover a more independent style of learning, and engaging with the fresh opportunities available to them. I hope they will make very happy progress.
On Saturday, we will welcome back to school over 40 Old Leicestrians, presumably returning because they loved their time at LGS and are keen to meet up again both with their peers and with the staff who made their education so memorable. I am sure they will have a lot of fun, as they embellish anecdotes and recall some of their shared experiences. On Sunday, it will be my turn, as I go back after a break of many years to my school just south of London. It's a special reunion, as my year group was the first to welcome girls into the Lower Sixth, with eleven of them in a Sixth Form of 120! Up till then, it had been a traditional, all-boys' school with some quite sharp edges. The girls 'softened' the culture and some teachers even managed to start calling the boys too by their first names. Others struggled to adapt, and the girls could often get away with all sorts of mischief with complete impunity!
Why am I going back? I am not going to see the new buildings and new facilities, impressive though they may be. I am going because I genuinely forged friendships for life, and I am looking forward to recalling the happy memories of my time at school – which certainly predominated over any challenges I faced. I was very fortunate to be granted a 100% state-funded scholarship to an independent school, an experience which was life-changing in terms of the opportunities it afforded me and the doors it opened on my future. I am especially grateful to the teachers who knew me and cared for me as an individual. Mr Edwards, who taught me English, helped me to fall in love with literature, and I really enjoyed his down-to-earth realism and his humour. When I later decided to become a teacher, he was undoubtedly one of my greatest influences. Sadly, he is no longer alive, but Mr Rogers, my housemaster, will be there. He called me at LGS in July to encourage me to come to the reunion; he remembered lots about me and even the fact that our house was opposite a railway line – as he had visited our home on one occasion. I wish I had such a memory, but what really impressed me was just how much he must have cared about me and my brother to remember such detail.
I hope all our pupils will enjoy the journey as much as the destination, knowing too that there is always someone who cares.
Best wishes,

John Watson
Headmaster