The opportunity to play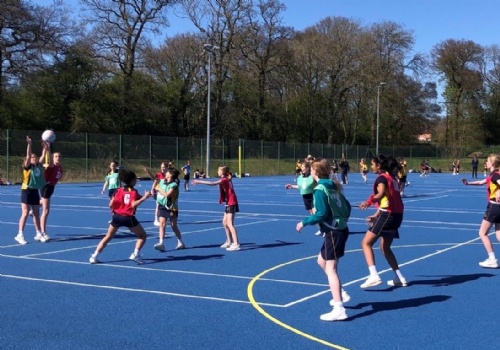 The very happy news of Leicester City's qualification for the FA Cup Final was unfortunately overshadowed earlier this week by the shock announcement of a European Super League.
The opposition to such an extraordinary proposal was unequivocal and the fans very soon got their way. The owner-oligarchs had clearly underestimated the passion of their clubs' supporters for the 'common' game – where there are winners and losers, and where the sweet taste of success is not the preserve of a greedy elite. (And Super League apart, I am sure that we already had views on the money involved in the upper echelons of our domestic league!)
I wandered out this afternoon in the sunshine to watch part of our Festival of Sport. Today it was the turn again of Years 7 and 8, and every pupil has had the opportunity to compete in a variety of team games. As we await the resumption of inter-school fixtures, happy participation has been the order of the day, and pupils' enjoyment has been conspicuous. Yes, we want our teams to compete well, but we also want all our pupils to benefit from learning new skills, savouring victory as well as being challenged by defeat, having fun alongside others and leading healthy lives. Sport should be accessible and inclusive – it's for everyone - and it's a game.
Our intention at LGS is to provide a wide variety of opportunities. We don't expect pupils to excel in everything, but we do hope they will have a go, thereby discovering new gifts, finding their passions, building their confidence and honing their expertise - in the classroom, the drama studio or the recital room, as well as on the sports field.
I have been very impressed this year by the number of highly qualified and very enthusiastic graduates who have applied for posts at LGS. I was delighted today to interview some outstanding candidates for a PE and Games role – all of them driven not only by their love of sport but above all by a passion to work with young people and to extend excellent opportunities to all.
Best wishes,

John Watson
Headmaster