We will remember them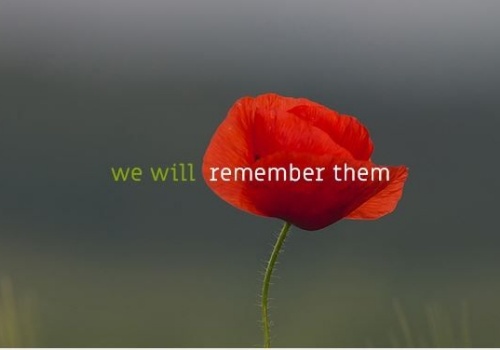 The word 'corporate' is mostly used nowadays to refer to business, and less so in the context of corporate acts of celebration or remembrance. You probably don't need a Latinist to tell you that it comes from the word 'corpus' meaning 'body'. Yesterday, we came together, united as one body, to remember those who had died in wars and conflicts, many of us placing our poppies in front of the altar in St Nicholas'.
This very tangible joint commitment to remembrance was extended to our wider community as several pupils and staff then proceeded to the war memorial in Great Glen for the laying of wreaths and further reflection. We stand together with our neighbours in gratitude for the peace which we take so often for granted.
As part of our service in school, Mr (Major) Graham Carter, known to many as our Duke of Edinburgh Award Co-ordinator, talked bravely about his experiences as a young paratrooper in the Falklands War. He spoke very movingly about the friends and colleagues he lost in that conflict, his survival and the Christian faith which he subsequently found. His powerful and poignant account certainly put some of our current challenges in perspective and I for one was reminded of the many blessings which I enjoy.
The loss of life in war is often hard to comprehend, yet we still witness bitter disagreements and conflicts, often on a much smaller scale, in our own communities and lives. I doubt many of us like conflict, although we sometimes need to take a courageous stand for what we believe is right; we can, of course, disagree graciously and we can be the first to seek reconciliation. I hope that, as adults, we can lead by example and teach our children to be at peace with themselves and with others, and to forge a more peaceful world.
Best wishes,


John Watson
Headmaster