World-changers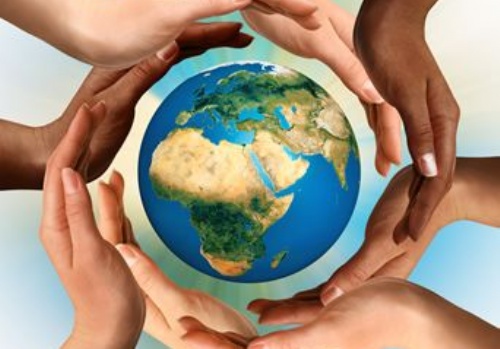 I am always delighted to see pupils taking the initiative, respectfully voicing their opinions and sharing their beliefs, and joining groups which enrich the lives of others, both in school and in the wider community.
Miss Young (Deputy Head Pastoral) will shortly be launching this year's school councils, which enable all pupils to learn the value of considered debate and democracy, and to make proposals for improvement. We moved last year to a more proactive model with a better understanding of how to achieve change – for we are always keen to respond affirmatively or otherwise to explain to pupils why the answer might sometimes be: 'sorry, but no' or 'not yet'.
Our Charities Committee has been choosing this year's charities, while our Change Group and Diana Award Anti-bullying Ambassadors are working on initiatives to support pupils' well-being in a mutually supportive community where pupils are 'upstanders' rather than 'bystanders'. Over 60 of our Year 12 have opted to undertake an 8-week course as student supporters or mentors. At the same time, our prefects and house officials are keen to work across the age-groups to encourage happy participation in a variety of fun activities.
We are proud of the diversity of our school, recognising the uniqueness of every pupil and every staff member and the value that we each add to the whole. Our Diversity and Inclusion Group was last year renamed EMBRACE, and they are currently planning this term's Culture Day. FemSoc and Spectrum (LGBT+) also make a vital contribution to the respectful and inclusive nature of our community, while I sit on an EDI working party of headteachers outside school, so that we can learn from each other in our commitment to make our schools and our society more inclusive places in which everyone can thrive.
Our school was founded alongside the cathedral in 1981, and we retain our Christian ethos and values while welcoming pupils and staff of all faiths and none. Our services have become more relevant to all and Mr Millward, our Lay Chaplain, is keen to support the spiritual development of all members of our community. We are currently discussing clearer Halal options with our caterers, and Mr Millward sends this message to you:
"Dear Parent,
Following engagement over the past few months between the school and Muslim members of our community, I have put together the document below that enables Muslim pupils to practise their faith as best as possible within the context of our school. This document has been reviewed by the Senior Leadership Team, and also by a local Imam. If any parents would like to contact me about the document, please feel free to email me (millwardp@leicestergrammar.org.uk).
I am aware that many other faiths are represented at the school, so if other parents wish to contact me regarding how other faiths can be supported, please do not hesitate to do so."
I hope that our pupils feel the sense of happy belonging which is important to us all, and that they also know how to make their voice heard, both for the sake of their own well-being and ideals, and to enrich the life of our school and the world beyond.
Best wishes,

John Watson
Headmaster