Hollie & Amelia Brooks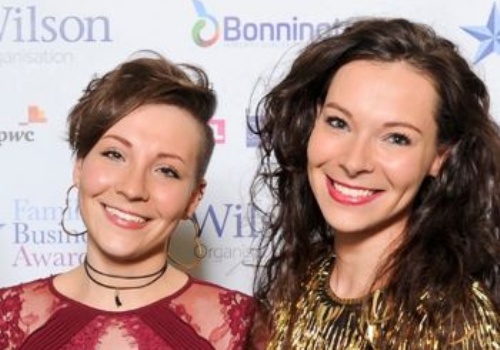 When I was at LGS, my goal was to become a household name within the fashion industry. Well, lofty it may be, but since then, the industry has changed, yet the goal remains the same. Fast forward a few (OK, a fair few) years and I now run an online homewares boutique called MiaFleur (www.miafleur.com), together with my sister, Amelia (a fellow OL) and my mum, Jacqui. We co-founded MiaFleur together and have been responsible for taking it from just an idea to fruition and have since seen our turnover grow consistently year on year.
So how did I get here? After leaving LGS, I studied Fashion and Textile Management at Nottingham Trent University and, following internships in the industry, I knew the corporate world of a buying office just wasn't for me. After graduation, there was no doubt in my mind that I wanted to run my own business, it was just a case of what, and when.
Following a year travelling I was offered a job on a cruise ship, working in sales in a prestigious art gallery, which was a fantastic experience. By the time I left my next role, Amelia was in her final year of studying Textile Design and we'd begun talking about starting a business together. My mum also studied Textiles and as we're all passionate about interiors and styling, an online homewares shop became the obvious answer. So, after much blood, sweat and tears, in late 2012 MiaFleur was born.
Since then, I'm pleased to say that MiaFleur has gone from strength to strength; amongst other achievements, we were awarded 'Best Use of Digital' in the 2016 Midlands Family Business Awards. We are redesigning and rebranding our website this year and suffice to say, we have big plans for the future, so watch this space.