Aatin Anadkat BEM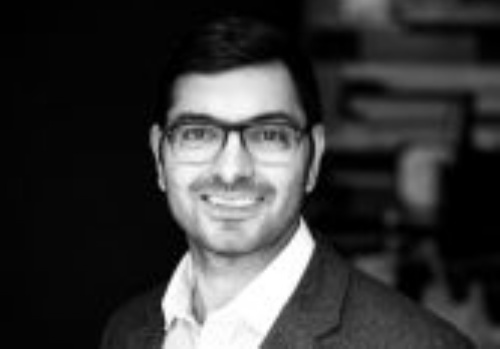 Since leaving LGS in 1999 I went on to complete a joint honours degree at Leicester University reading Law and Economics. I spent my 3rd year on a year abroad in Leuven, Belgium which was a fantastic experience before returning to complete my degree.
Once I had graduated, I went to Nottingham Law School in September 2003 and completed the Legal Practice Course as my plan was to become a corporate lawyer.
I quickly realised I needed more from life than Law could offer me and it dawned on me that it was Business not Law that captured my imagination.
I started my first company with a friend that I had met in Belgium whilst at Law school. We became the exclusive importers of a fantastic single estate ethical coffee from Brazil.
We managed to win customers all over the UK as well as working with national food service companies, and helped open markets across Europe. Our most prestigious customer was Selfridges and when I exited the business in 2006 we were in talks to supply Harrods.
In 2005, we thought it would be a good idea to open a restaurant / cocktail bar and the Maiyango concept was born. The concept was very good because it was influenced by ideas from different parts of the world. However, we had little experience in this sector and this ensured a steep learning curve and lots of costly mistakes.
In 2007, not quite learning my lesson, I had the chance to develop the rest of the building into a boutique hotel and challenge myself even further. I expanded the brand and created Hotel Maiyango.
It is fair to say I have learnt at the sharp end and had to work hard to develop my skills to steer the business through a tough recession and the regeneration of Leicester.
Fortunately, the city is very different now and no doubt will continue to evolve at an even faster rate with the discovery of King Richard III and the recent success of LCFC.
I feel that in spite of receiving the British Empire Medal for Services to Entrepreneurship, I am just at the start of my journey with so much still to learn.