Christopher Hughes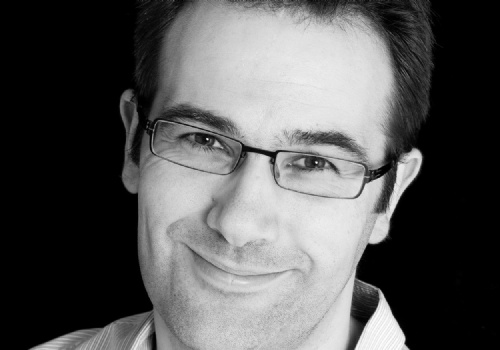 Christopher Hughes performs under the professional name of Christopher Glynn. He is a Grammy award-winning pianist and accompanist performing with leading singers, instrumentalists and chamber ensembles in concerts, broadcasts and recordings throughout the world. He is also Artistic Director of the Ryedale Festival.
Described by The Times as 'a superb accompanist' and praised in Gramophone for his 'breathtaking sensitivity', Chris has accompanied internationally-renowned singers including Sir Thomas Allen, John Mark Ainsley, Claire Booth, Susan Bullock, Allan Clayton, Lucy Crowe, Sophie Daneman, Bernarda Fink, Sarah Fox, Michael George, Anthony Rolfe Johnson, Christiane Karg, Jonas Kaufmann, Andrew Kennedy, Yvonne Kenny, Dame Felicity Lott, Christopher Maltman, Henk Neven, Ian Partridge, Derek Lee Ragin, Joan Rodgers, Kate Royal, Carolyn Sampson, Toby Spence, Bryn Terfel, Ailish Tynan, Roderick Williams and Catherine Wyn Rogers.
He has also performed with instrumentalists such as Julian Bliss, Andrej Bielow, Adrian Brendel, Michael Collins, Nicholas Daniel, David Garrett, Tine Thing Helseth, Daniel Hope and Steven Isserlis; with ensembles including the Elias, Fitzwilliam, Alberni and Szymanowski Quartets, London Winds, Britten Sinfonia and Scottish Chamber Orchestra; and with choirs including Consortium, BBC Singers and The Sixteen.
Chris attended LGS from 1986 to 1993 and then read music at New College, Oxford before studying piano with John Streets in France and Malcolm Martineau at the Royal Academy of Music. His many awards include a Grammy, the accompaniment prize in the 2001 Kathleen Ferrier competition and the 2003 Gerald Moore award. He has made over 20 recordings on labels including Hyperion, Decca, EMI, DG, Coro and Signum, as well as many studio recordings and live broadcasts for BBC Radio 3. Chris is a Professor at the Royal College of Music, an Associate of the Royal Academy of Music and a course leader for the Samling Foundation. He has devised programmes for the Wigmore Hall and National Portrait Gallery and since 2010 he has been Artistic Director of the Ryedale Festival.
Recent highlights include recording the piano soundtrack to the forthcoming film Altamira starring Antonio Banderas, giving the world premiere of a newly-discovered work by Mendelssohn on BBC Radio 4, working with the Richard Alston Dance Company at the Barbican, and CD recordings with Roderick Williams, Dame Felicity Lott, Andrej Bielow and Julian Bliss. Future plans include a series of concerts he will curate for Wigmore Hall, the premiere of a new work by Michael Berkeley and the first performances of new translations of Schubert's song cycles commissioned from Jeremy Sams