Alice Strang (Nee Dewey)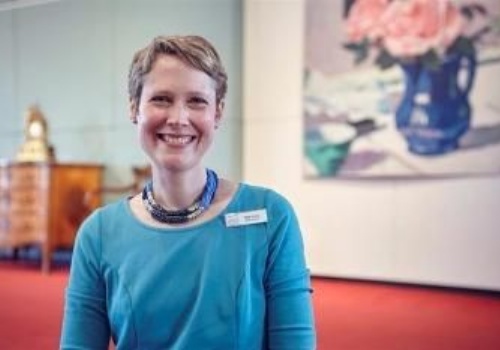 Having failed to get the results I needed for Cambridge, I left LGS in 1991 and spent a year in Florence. Whilst there Emmanuel College told me they didn't care about my lack of success in Chemistry and so the following October I began my degree there in History and then History of Art. After graduating I joined Christie's Graduate Trainee Scheme, becoming a Junior Specialist in the Impressionist and Modern Art Department, before being promoted to a Specialist in the Contemporary Art Department. In 1999, I joined the National Galleries of Scotland in Edinburgh as a Curator, where I am now a Senior Curator at the Scottish National Gallery of Modern Art. My plan was to stay for two years and try to get a job at the Tate. Fast forward 18 years and I have married a Glaswegian and now combine working part-time with looking after our two sons (who have Scottish accents!).
I have specialised in modern Scottish art and recently curated the exhibition Modern Scottish Women: Painters and Sculptors 1885-1965 and edited the accompanying publication, which featured Dorothy Johnstone's beautiful portrait of her friend the painter Anne Finlay on its cover. This looked at the experiences women faced as art students and professional artists due to their gender – including not being able to study the human nude and having to exhibit sculpture anonymously because it was considered too physical a pursuit to be suitable for a lady. The project shed new light on this chapter of Scottish art history and revealed the contribution made to it by women artists. In recognition of our pioneering research, on behalf of the Modern Scottish Women team I was made a Saltire Society 'Outstanding Woman of Scotland'. Not bad for someone who got a C in their Chemistry A level!