Dr Maddock's Book Published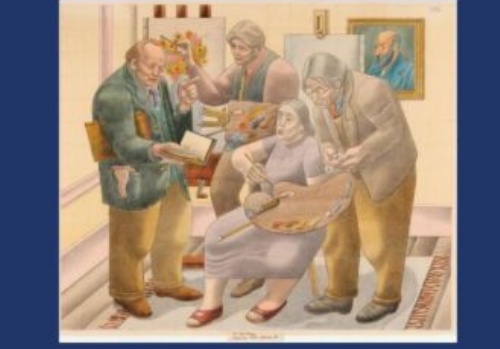 Congratulations to our Head of Art and History of Art, Dr David Maddock on the publication of his book 'Roger Fry, Clive Bell and American Modernism' by Peter Lang International Academic Publishers.
Dr Maddock explains:
It's about an interpretation of modern art that became the norm in the English-speaking world. I refer in the preface to Virginia Woolf's biography of Fry when she suggests that his visit to Leicester New Walk Museum in 1913 represented something of a turning point.
About Dr Maddock
Having studied Fine Art at Bristol and then Goldsmith's College, Dr Maddock taught art while continuing to practice as a painter. In 1989, he enrolled on the Art History master's course at the University of Leeds, where he catalogued the works of George Clausen in the Sam Wilson Bequest at the City Art Gallery, before submitting a thesis on English modernist theory between 1910 and 1914. He returned to the topic, expanding upon it, some years later when he undertook his PhD at Leicester University. He is currently Head of Art and Art History at Leicester Grammar School where, in addition to normal teaching duties, he co-ordinates a programme of exhibitions and visits to cities of cultural interest, finding time, when he can, to paint.
If you would like to find out more, visit the Peter Lang website click here. To buy the book click here.