British millionaire pledges to pay fees for bright children to attend top schools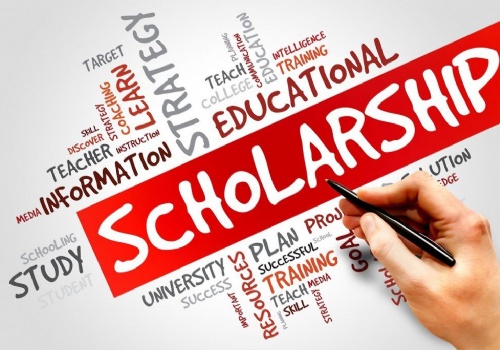 Neil Record, a pioneer of currency risk management, made his fortune in the city. He believes that attending an academic school was, for him, and many like him, the best foundation for his later success. Now he wants to give back by providing scholarships for bright children to attend selective independent schools across England.
The first Record Scholars will start at their new schools in September 2023. Neil is committed to funding part or all of each fee for the remainder of their school years. If part-funded, then either the family or the school will provide the difference.
Fourteen selective independent schools from the north, south, east and west of England have been selected, and they in turn propose candidates for the scholarships. Most are boys and girls entering a new school in Year 7, but some will be sixth form candidates. Schools include Leicester Grammar, the Grammar School at Leeds, Exeter School, King's College School in Wimbledon, St Dunstan's in Catford, and Magdalen College School in Oxford.
Candidates receive news of their offers this month, and the deadline for accepting (or turning down) the offer is 1st March, 2023. From that date, we will know exactly how many Record Scholars are due to begin their new school careers in September 2023.
This year, twelve scholarships of full or part fees will be awarded, and the Record Scholarship Trust is committed to paying around £140,000 per annum, increasing by inflation, to underwrite its first-ever awards. The Trust expects to offer a similar amount to new scholars every year. The hope is that, in time, Record Scholars will achieve success for themselves and their communities, and go on to support those around them.
The Record Scholarship Trust is funded by The Record Charitable Trust, overseen by Neil Record and his other trustees. It draws its income from shares taken from the currency exchange business Neil established many years ago. The day to day organisation of the Scholarship Trust is overseen by its director, Andrew Halls, OBE, a former headmaster, and a committee comprising Julie Robinson, CEO Independent Schools' Council, Sue Woodroofe, Principal of The Grammar School at Leeds and Chair Elect of The Heads' Conference (HMC), and Alex Frazer, Head of Wolverhampton Grammar School.
The Story
Neil Record, who made his fortune in the city, has a debt to pay. When he was a boy growing up in Oxford, his widowed mother was determined to send him to the best school she could find. That school was Magdalen College School in Oxford, one of the top schools in A level league tables every year. He won a scholarship that paid for his fees - as did countless other bright children of the time, winning places to direct grant and grammar schools across Britain.
Neil Record is in no doubt that his mother's drive and the chance to attend an academic school changed his life. He went on to Oxford University and great success in the world of finance. Now he wants to give others the same chance that he had.
He has decided to fund a new programme that will pay all or part of the fees for seven to twelve pupils each year at leading independent schools. To win a Record Scholarship, children need to have passed the entrance exam for one of 14 academically selective schools in Leeds, Wolverhampton, Leicester, Oxford, Exeter and London among other locations. A full list of the schools is below.
Bedford School
Birkenhead School
Bristol Grammar School
Emanuel School, London
Exeter School
King's College School, Wimbledon
The Grammar School at Leeds
Leicester Grammar School
Magdalen College School, Oxford
Norwich School
Nottingham High School
RGS Newcastle
St Dunstan's, London
Wolverhampton Grammar School
The schools have been selected because of their commitment to bringing the very best out of able and enquiring children, and because they care about providing assistance and support to children from a wide range of backgrounds. The vision is for every Record Scholar to develop to the optimum their minds and talents at school, and to enter adulthood ready to share those gifts for the betterment of society.
All Scholars have been proposed, anonymously, by the schools in the scheme, based on the evidence schools have collected as to the financial needs of the family, the aptitude of the child, and, where appropriate, the availability of other sources of finance to support the child.
A Record Scholarship is expected to last for the child's career at their chosen school, assuming satisfactory application and behaviour.
Once the project is embedded, the Trust hopes to run special events for the Scholars, including talks on matters of scientific, artistic or other interest, providing guidance on university applications, or offering advice about career paths in the future. All of these will enable Record Scholars to meet up over the years ahead.