Brass National Champions!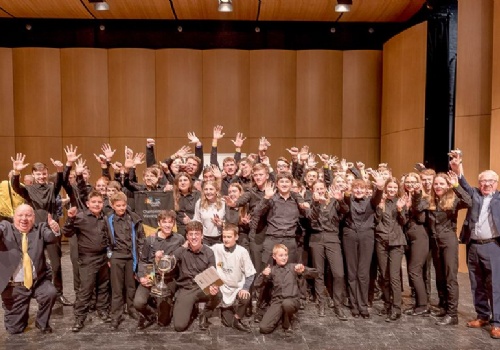 Congratulations to Freddie Klimowicz (Year 11), Rebecca Faust (Year 10), Jennifer Ewington (Year 8) and Jack Strong (Year 6 LGJS) as well as artistic director (LGS Brass Coordinator Chris Jeans).
They are all part of Youth Brass 2000 and have won the National Youth Brass Band Championships for the 6th consecutive year. In doing so, they have qualified for the European Championships in Lithuania next year. Well done all!