40 ways to make the world a better place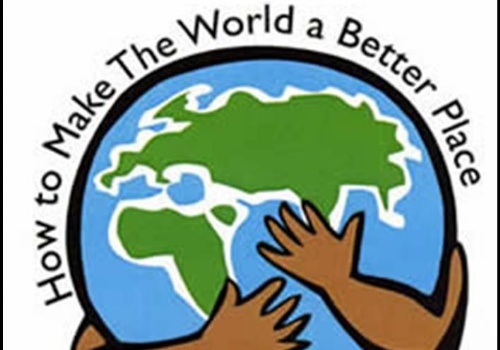 When interviewing prospective staff this week, I have asked them for their impressions of the school. They have said it is calm and purposeful and that they have seen lots of smiling faces. They have also commented on the space, brightness and airiness of the building and the site; it is a far cry from the small school founded alongside the cathedral 40 years ago with 97 starters!
We have several celebrations planned to mark that anniversary this year, many of them for former pupils (OLs), some who will visit the site for the first time, having spent their school days in what is now the King Richard III Visitor Centre. I am today launching two 40th Anniversary challenges for pupils, and I hope you will encourage your child to get involved:
The Headmaster's Prize will this year focus on the environment. Participants are invited to devise a carefully researched plan for an eco-project which can be implemented at LGS within the next three years, and which will make a conspicuous difference to the environment. The areas they might consider are:
Recycling
Transport
Energy efficiency
Eco-friendly supplies
Sustainable swaps
The second challenge is entitled '40 things to do before the school turns 41' and is a bucket-list of various tasks relating to: 1981; the school's history; enrichment; caring for yourself and others; the world around us; future inspiration; and a time-capsule.
Pupils will receive an e-mail with both challenges attached, and I hope that many will find them both educational and fun. We are all proud to be part of a school which is forever on the move, ambitious for its pupils and determined to go from strength to strength.
I hope you are able to enjoy some time with your children during half-term, as we all look forward to longer and brighter days ahead.
Best wishes,

John Watson
Headmaster