In the service of others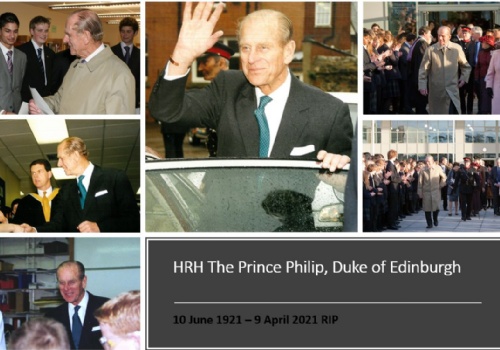 We began the new term this morning in glorious – if chilly – sunshine. I hope that you were able to meet with family over the Easter break (maybe wrapped in blankets in the garden!) and that some of you enjoyed celebrating Vaisakhi earlier this week. We think too of our Muslim community during the holy month of Ramadan, which began on Tuesday.
With cases of Covid-19 continuing to fall, both locally and nationally, and with many of us now vaccinated, life is looking decidedly better. You will have heard from Mr Jeffries that we have opted in to a trial of optional daily testing for any close contacts of a positive case. This involves another layer of administrative complexity, but we are determined to keep pupils in school wherever possible. Of course, we would prefer to have no more positive cases and we therefore continue with protective measures such as twice-weekly home-testing, face coverings and social distancing in school. We can, however, begin to plan sports fixtures, trips and expeditions again - which is very exciting.
The expeditions which most of our pupils enjoy, at Bronze level (with a good number proceeding to Gold), are those which occur as part of the Duke of Edinburgh's Award. You will probably know that millions of young people have in fact benefited from the award since its inception in 1956. It allows teenagers to face up to and overcome challenges, to take controlled risks as part of a team, to follow their passions, to discover new skills and to make a voluntary contribution to their community. It was sometimes nigh impossible to get my own children out for a walk with the dog in those adolescent years, yet they jumped at the opportunity to trudge through mud with their friends, shouldering massive packs, to eat baked beans around the camp fire and to shiver under canvas (without the distraction of technology). It is simply a brilliant scheme, which teaches all sorts of skills, exposes young people to some fabulous scenery and enriches them through the service of others. Prince Philip has bequeathed a wonderful legacy, which will continue to thrive.
As part of our Easter service, we paused to think about His Royal Highness and his inspiration of service. He is fondly remembered by those staff who were privileged to be at Leicester Grammar School for either or both of his two visits. He came first to the old school alongside the cathedral in February 1999 and then accompanied Her Majesty The Queen for the official opening of the current school in Great Glen in December 2008. He was naturally friendly as well as conspicuously interested in all those whom he met, rapidly putting pupils at ease when he congratulated them on their participation in Young Enterprise or in the Duke of Edinburgh's Gold Award.
This school community, from its small beginnings with 94 pupils in 1981, owes the Duke of Edinburgh and our Queen a debt of gratitude and we hold the Royal Family in our prayers at this time of their loss.
You may recognise a few (younger!) staff faces in these pictures of Prince Philip's two visits: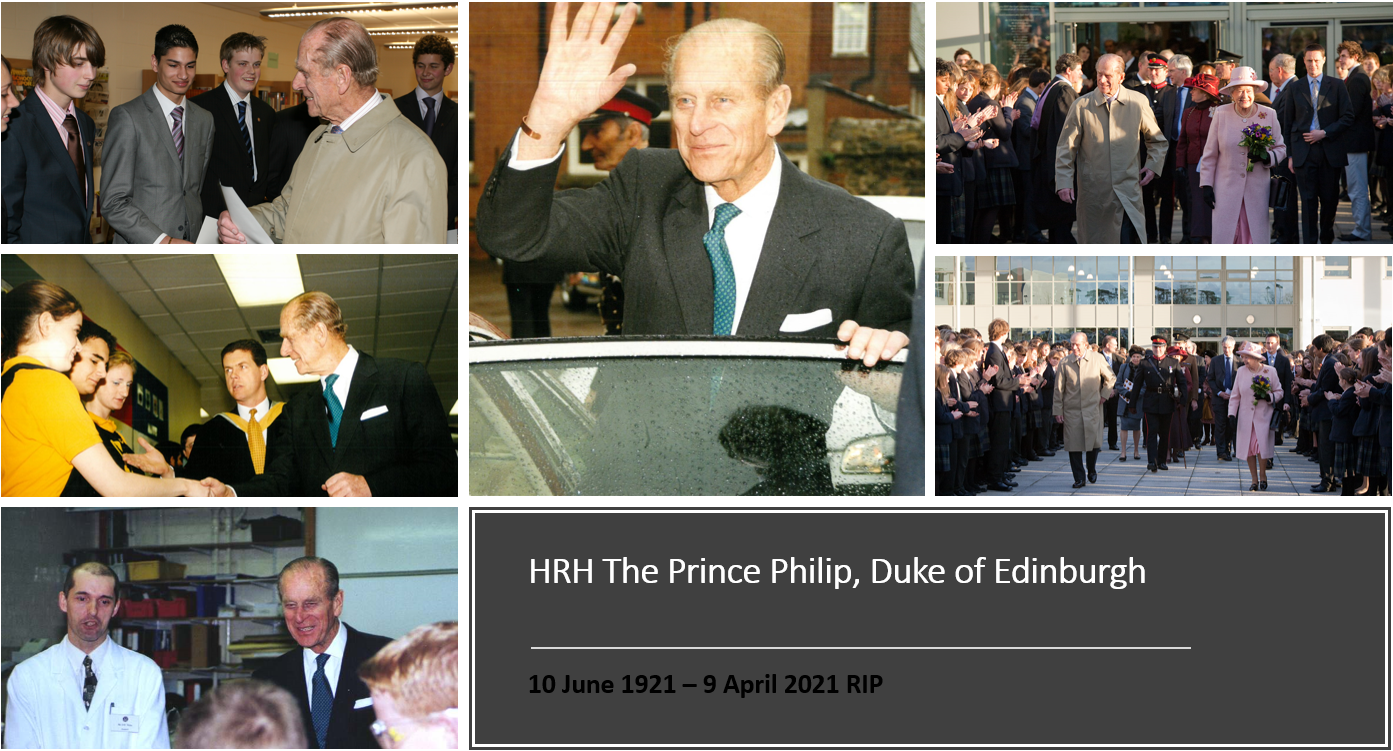 Best wishes

John Watson
Headmaster