Business & Economics visit to the Morgan Motor Company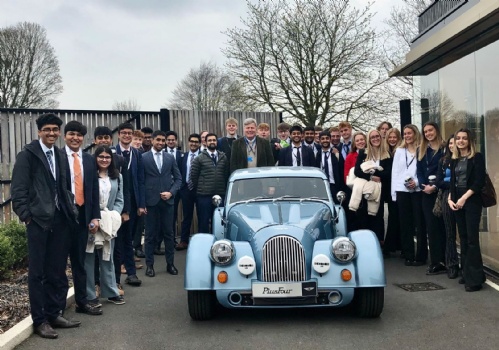 Our Year 13 Business and Economics A level students had an insightful visit to one of the top global niche market producers of retro-style cars, with links to its Italian proprietor, Investindustrial, currently owner of Aston Martin and Bugatti.
They linked a range of learning in class to the presentation, exhibition, showroom and tour of the factory. For more information about Business and Economics A levels, click here.